Arabian Automobiles, the exclusive dealer for Renault in Dubai, Sharjah, and the Northern Emirates, has declared an unmissable Super Saving Weekend from 17 to 19 November, featuring incredible offers on the Renault Koleos, Duster, and Megane. With savings of up to AED 10,000 on a new car purchase and up to AED 5,000 in trade-in support, this campaign promises exceptional benefits for car enthusiasts.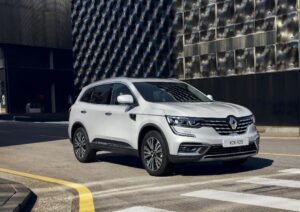 To kick off the weekend, Arabian Automobiles invites customers to a delightful breakfast meet-up with the sales and aftersales teams. This unique opportunity allows patrons to engage in comprehensive discussions about their new purchases, emphasizing the company's commitment to fostering enduring relationships with its clientele.
At the forefront of the Super Saving Weekend is the Renault Koleos, a dynamic 5-seater SUV boasting a robust 2.5-litre petrol engine. Available in various models such as 2.5L PE AT FWD and 2.5L SE AT AWD, the Koleos is renowned for its power, generating 170 hp and 233 Nm of torque, combined with refined comfort and top-notch security features. Tailored for adventurous spirits, it epitomizes practicality, offering a superior driving experience.
This Super Saving Weekend beckons those seeking a journey filled with performance, efficiency, and reliability. With exclusive limited-time offers on limited units, this event is a golden opportunity not to be missed by automotive enthusiasts.
Customers eager to seize this fiesta can gather more information or book an appointment by contacting 800-RENAULT, visiting dubai.renault.ae, or visiting the nearest Renault showroom in Dubai, Sharjah, and the Northern Emirates before 19 November.
Don't miss out on this exclusive opportunity to drive home excellence with Renault's Drive & Save Fiesta!
Visit the Website for more details.