Get ready to back to school in style! Here are some of the best deals and offers from around the UAE:
1. Teachers and Teens, Head to Cutting Edge Hair and Beauty Salon for An Amazing Makeover or A Relaxing Skincare Session At Flat 50% Off On All Services  
There is nothing better than gearing up for a new school year. Whether you are the student, the teacher, or the parent – from studying to after-school sporting/school events to PTA meetings, there is something exciting about it all. And Cutting Edge Hair and Beauty Salon is here to ensure you are geared up with their hard-to-refuse offer.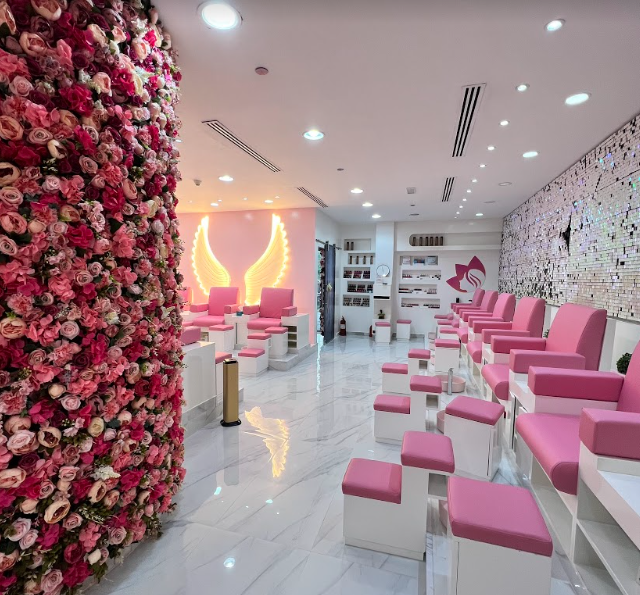 Visit the Cutting Edge Salon anytime of the salon's working hours and get a flat 50% off on ALL services till 31st August, weekends included. Allow yourself to be pampered with their stunning services to calm your nerves, soothe stressed-out skin, and get energized. Let the professionals at Cutting Edge take the reins while you sit back and relax. 
Quick Deets 
What: Flat 50% off on all services at Cutting Edge Beauty Salon 
When: All-Day until August 31st , weekends included
Price: flat 50% off on all services
2. BACK TO SCHOOL BRUNCH with Radisson Blu
Dubai's original family-friendly brunch, serving over 200 dishes of different cuisines from 4 of its award-winning restaurants, is hosting a back to school special. Finish the summer off in style and get the chance to win amazing back to school prizes! Bring your family to weekend brunch in Aseelah at the Radisson Blu Hotel Dubai Deira Creek and enjoy live pizza & pasta cooking, live BBQ, live teppanyaki and a dessert station.
Date/Time: Saturday 20th & Saturday 27 August 2021, 12pm-4pm
Venue: Aseelah at Radisson Blu Hotel, Dubai Deira Creek
Offer: Adult AED199 per person/ Child AED99 per child For bookings: https://eatapp.co/reserve/aseelah-radisson-blu-deira-creek
3. Golden Dragon launches All-You-Can-Eat Sushi and Dim Sum offer For AED 69 
Golden Dragon, Dubai's first Chinese restaurant has a historical legacy of more than 4 decades in the emirate. A home to Sushi & Dim Sum fanatics serving a variety Asian specialty from all over Asia, including Thailand, Indonesia, Japan, has been re-designed to tempt and delight all taste buds.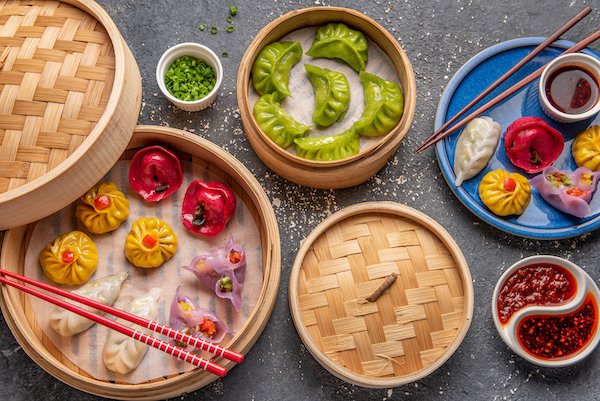 Launches an All-You-Can-Eat Sushi and Dim Sum offer for all the patrons at only AED 69! The colorful sushi delights are complemented by mouthwatering dim sum to keep the taste buds warm and brimming with excitement, eat all you want any day from 4pm to 8pm.
Deal is available all days all day 
Reservations: 04 357 7022
Website: www.goldendragonme.com
Address: Building – Shop No. 3 – 4, 13th St – off Umm Hurair Road – Oud Metha – Dubai
Instagram: @goldendragonme
4. Khau Galli Is Offering Unlimited Pani Puri for Just AED 20
Known by various names around India, be it Pani Puri, puchkas, or batashe, Pani Puri is and has been an absolute favourite snack for all Indians. Feel you can consume an indefinite amount of Pani Puri cause you love it so much? Then you are in luck! This weekend, give in to your cravings for Pani Puri at one of the quirky Bollywood-themed restaurants – Khau Galli – in JLT. Khau Galli is offering unlimited Pani Puri over the weekends for just AED 20! Serving you crispy Pani Puris filled with creamy chickpea filling and spicy tangy water to go with it. So, grab your friends and loved ones and have a sweet and savoury week making memories over Pani Puri and eating it to your heart's content.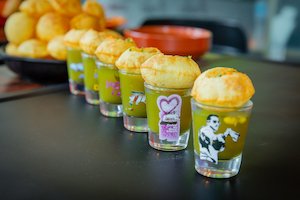 Quick Deets:
What: Unlimited Pani Puri for AED 20 
When: All Days
Price: AED 20 pax
Address: Fortune Executive – PL 2&3, lake level – Cluster T – Jumeirah Lakes Towers – Dubai – United Arab Emirates, Mall of Emirates & Ibn Battuta Mall 
Instagram: @khaugallidubai
Contact: +971 4 589 6525
5. Ferns N Petals launches new Back to School Collection
Ensuring students get their 2022/2023 year off to the best possible start, Ferns N Petals has curated a special range of heartfelt Back-to-School gifts. Whether kids are sad that the holidays have ended or desperate to return to their studies and activities, the gifting specialist has the perfect treat they will adore. 
Little ones will be the center of attention with the range of personalised and hand-carved pencil cases, lunch boxes, drinks bottles, mugs and workbooks, while the delicious and adorable decorated cupcakes will make every first Monday back pass like a breeze.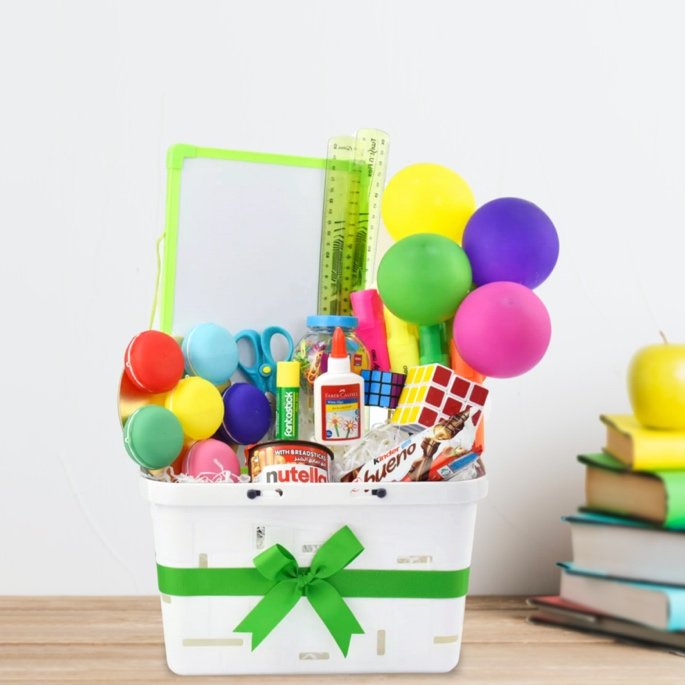 Leading by example and proving that going back to school is filled with fun and exciting opportunities, parents are invited to treat their sons and daughters with special child-friendly hampers filled with books, games, crafting equipment and decadent sweet treats guaranteed to leave them glowing with happiness.
To view the full range, please visit: https://www.fnp.ae/back-to-school-gifts
6. Sagar Ratna's Back to School Offer Lets Students and Teachers Enjoy a Complimentary Sizzling Brownie or a Shake 
Is it time to get back to school? Yes, but have a last burst of fun with your family and friends before getting back to your swamping schedule.Sagar Ratna – pure vegetarian restaurant, specialized in rajasthani cuisine, is here with their back-to-school offer, which is hard to refuse. Teachers and students, spend AED 75 and get a Sizzling Brownie or a Shake of your choice for free! Indulge in their super decadent shakes such as Chocolate Shake (AED 14) which every chocolate lover should taste at least once OR Treat yourself to an indulgent, creamy Vanilla Milkshake (AED 14) with their classic recipe OR With a bit of cookie crunch, rich chocolate sauce, and creamy texture, you will become fond of this flavourful Oreo(R) Milkshake (AED 16).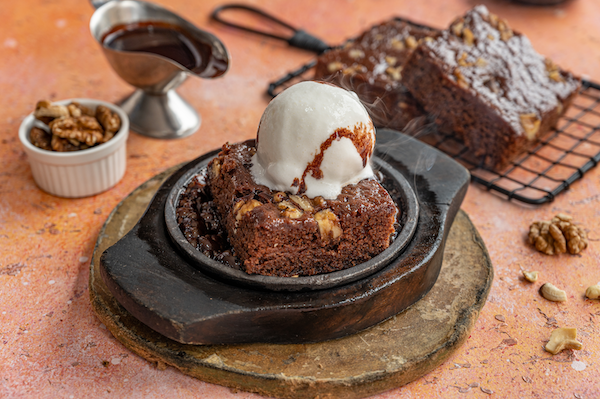 Not a fan of shakes? Sagar Ratna got you covered. Divulge in a dense fudgy sizzling Brownie – rich in chocolate and of course, all veg and eggless. A pure indulgence.
Simply produce your ID card to avail this mouth-watering hard to resist offer. Have sweet fun and satisfy your sweet tooth before getting back to school.
Quick Deets
What: Back to School Offers for Teachers and Students. Get a free sizzling Brownie or a Shake on spent of AED 75.0
When: Monday,29th August – 29th September
Total spent: AED 75(Terms and conditions apply)
7. Treat Your Kid to Some Mouth-Watering Double Ka Meetha Free of Cost with Dhaba Lane's Back-To-School Offer
A sweet patty dipped in sweet milk, cake topped with cotton candy – a mouth-watering treat for anyone and everyone. Dhaba Lane – a homegrown Punjabi restaurant is here with an offer which is hard to refuse. Indulge in 'Double Ka Meetha' at just 25 AED. Furthermore, Dhaba Lane is offering a back-to-school offer where children between the ages of 6 to 12, get this treat complimentary between the 1st week of September. Made with a unique mix of ingredients like bread, mava and almonds, this milky sweet is affluent in taste and will cradle your tastebuds.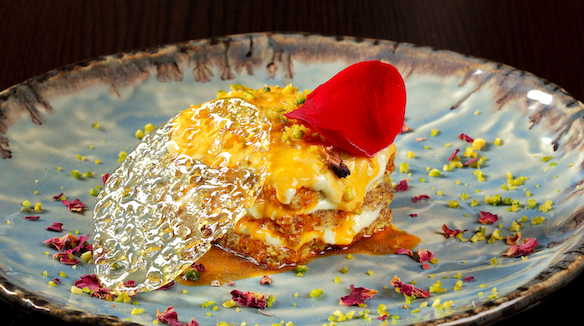 With the rich Hyderabadi repertoire, this Double Ka Meetha is rich and pampering, leaving you and your loved ones heartily content. Reminisce the good old days with Double Ka Meetha before getting back to the hectic and busy work or school life. 
Quick Deets
What: Complimentary Double Ka Meetha for kids aged 6 to 12 years
When: 1st Week of September
Price: AED 25
8. SASSI WELCOMES THE JOY OF LEARNING IN THE MOST FUN WAY 
Learning has never been so fun! SASSI transforms learning into an experience your child will look forward to. For the ultimate summertime read in the comfort of your home or on vacation by the pool the vibrant and exciting books from Sassi are made to inspire your curious child while they explore shapes, animals, music, and colours. Older children can also learn while having fun with interactive books that come alive with whimsical illustrations paired with puzzles, and wooden toys each paired with educational books.  Travel, learn and explore with the What, How and Why books that take their imagination to space and across the globe.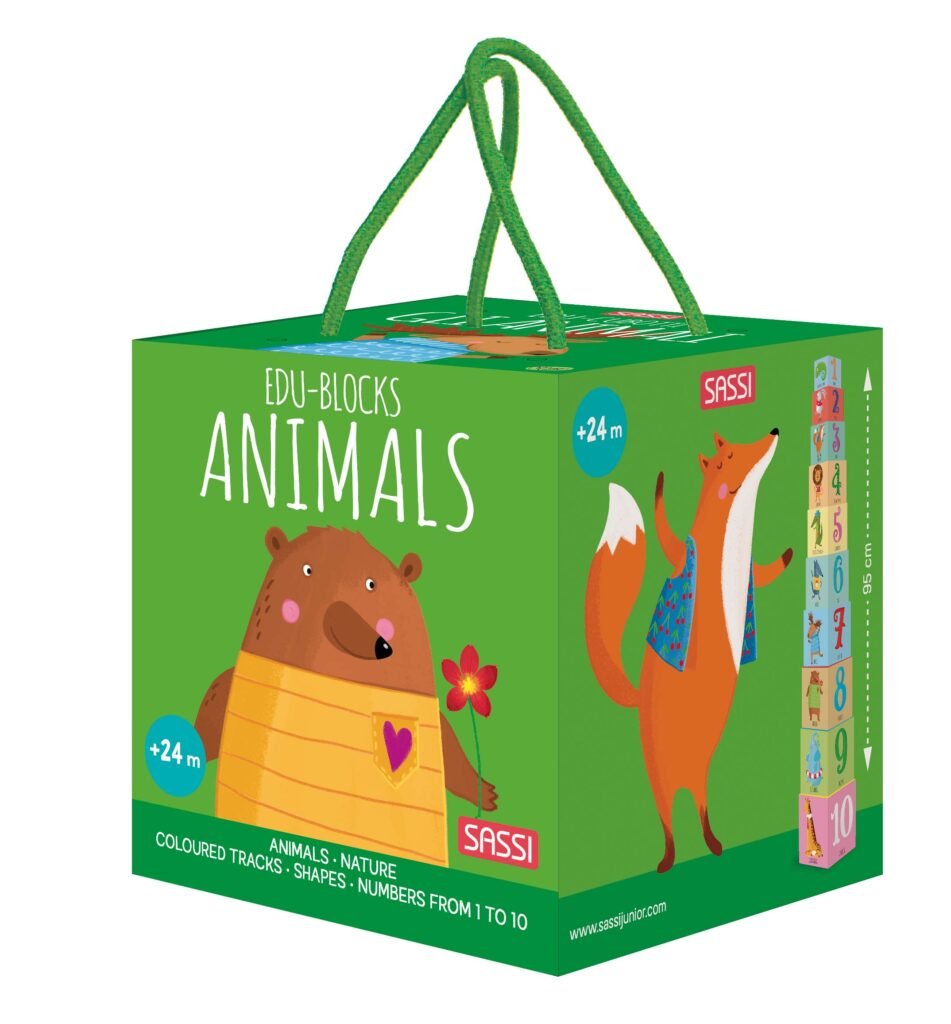 Pull and learn books (from 12 months)
These big cardboard books come with pull-out pieces where children can learn all about the alphabet with animal associations.
My first library (from 2 years)
This set of small little books allows children to learn the alphabet and numbers while highlighting vehicles in a fun way
Edu-blocks (from 2 years)
These educational blocks help children with hand-eye coordination and teach them the basics of geometry. They learn how to count while also learning about animals. Each set of Edu-blocks comes with a book.
Steam puzzle (from 2 years)
These puzzles help children to develop fine motor skills and hand-eye coordination while learning a specific topic. They can gain knowledge about things like the alphabet, colours and shapes and numbers each puzzle comes with a book.
Picture books (from 5 years)
The picture books from Sassi come with beautiful illustrations and teach children about emotions. The Happy as a Chick book teaches children about the feeling of being happy. Other books also teach children about emotions like anger along with other emotions and how to cope with them in a fun way.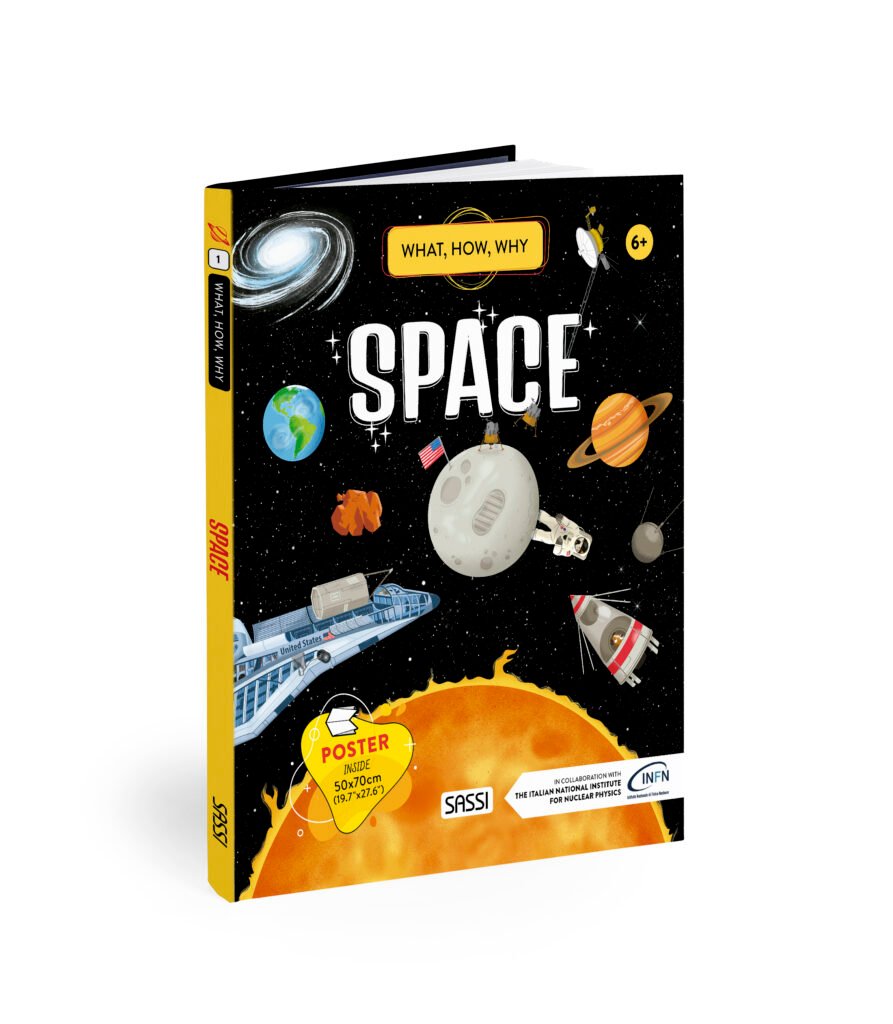 Travel, Learn, and explore (from 6 years)
This collection comes with giant puzzles of 200 pieces, and they are all about educational topics like animals, the human body, space, and the sea. Each collection comes with a book included teaches more about a specific subject in a fun way.
What, how and why (from 6 years)
The What, How, Why atlas book cover topics like earth and space in a fun and illustrated way. They each come with their own poster about the topic.  
All Sassi products are available at Pottery Barn Kids, Mumzworld, First Cry, Bumble Bee, Birds n Bees, Crate & Barrel, Bookworm
9. BACK-TO-SCHOOL MUST-HAVES FROM SKIP HOP
Make back-to-school a fun adventure for your child with the new collection from Skip Hop. The collection features kid-friendly bags and accessories for kids designed as cute zoo animals. Each character has their own personality that is embodied throughout the pieces. The zoo back-to-school range has 19 characters with the addition of the recently introduced Clark Crocodile Set. Inspiring little ones' imagination and creativity the zoo collections from Skip Hop include backpacks, water bottles, snack boxes and other accessories.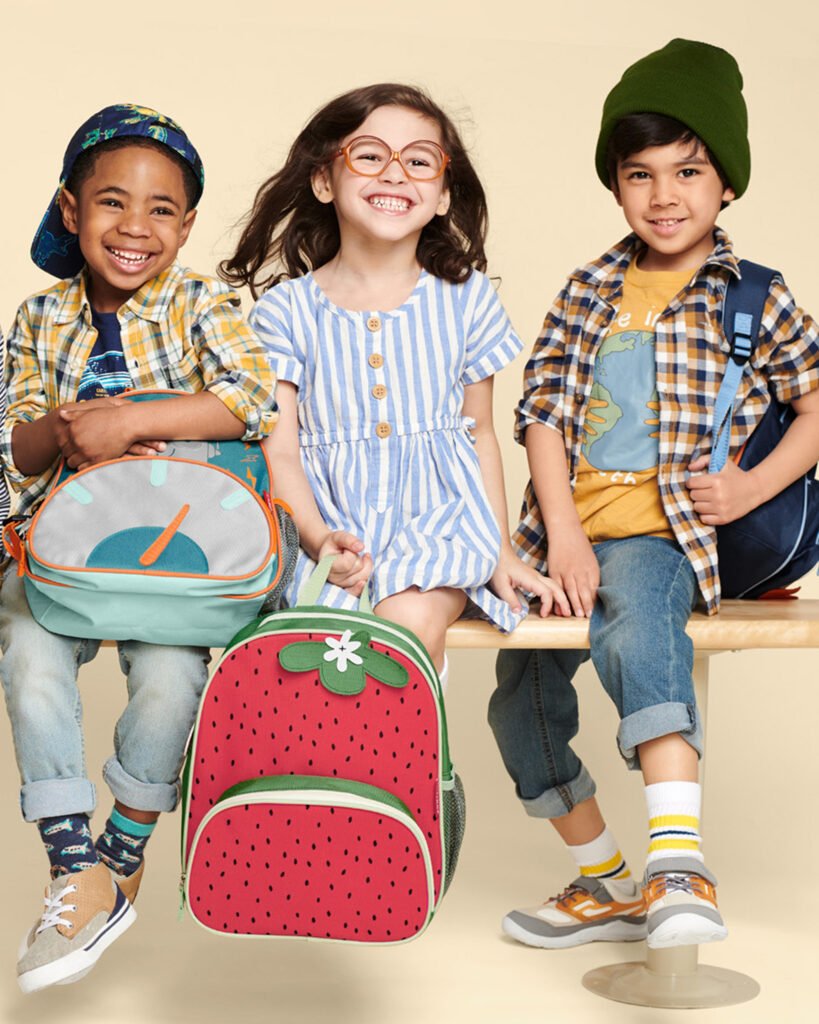 Zoo Back to School Collection
Clark Crocodile Set – Skip Hop introduces the newest member to its ZOO Crew, Clark Crocodile. Ready to crock your little ones' world the set includes a matching backpack, lunch kit, food jar, straw bottle, and snack cup.
Spark Range
To offer slightly older children (7+) more lifestyle options, Skip Hop has also launched their new Spark collection with 4 cool designs that will let little personalities shine. The collection has 2 designs for girls- Very Strawberry and Clouds and 2 for boys – Retro Robot and Space Rocket with 5 different back-to-school products that include Backpacks, Stainless Steel bottles, Food jars, Lunch box.
10. BACK-TO-SCHOOL ESSENTIALS FROM CITRON
Jazz up your kid's back-to-school look with the new collection from Citron. Designed to be both functional and beautiful Citron offers a collection that strives to bring innovative products made with sustainable and toxin-free materials that will be loved by the entire family. The 2022 collection offers a wide range of products that include the recently launched backpacks and the range of lunch bags, lunch boxes, big and small food jars, and water bottles in 4 different sizes. Citron has also introduced QR smart technology for your child's bottle as an added feature making it easier to retrieve a lost bottle.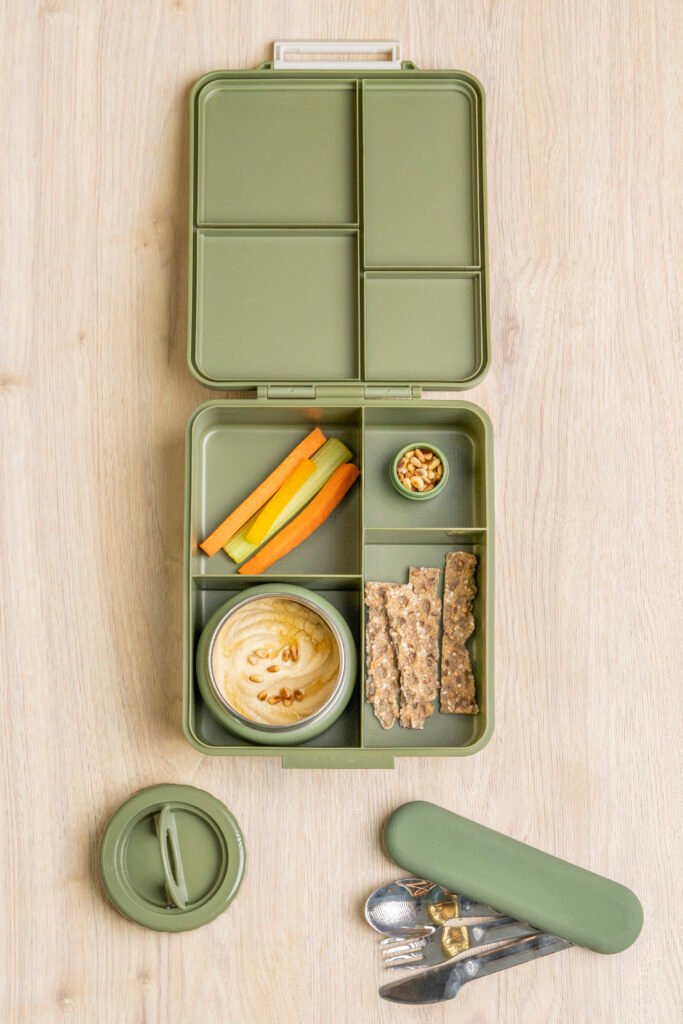 Lunchboxes –Available in 3 sizes – each box offers durability for years as they're made with the resistant, shatterproof material Tritan. The thermal lunchboxes are perfect for storing hot and cold food and have compartments to separate food items. They come with a removable food jar and the option to add an additional one.
Tritan Snack Box- Snacks for a kid are a way of life, so a snack box that can hold all their favourite treats with compartment separation is a must-have.
Tritan Lunchbox – Every meal has a different story to tell, so this lunchbox is designed with enough compartments so kids can enjoy their meals as their parents intended.
Thermal Lunch Box – has a food jar that can be removed from the box, or a 2nd food jar can be added. Also available to purchase is the big food jar, allows for having both hot and cold food in the same lunch
Water Bottle – Water is essential for life, but every kid, depending on their age, has different drinking needs. The Water Bottles from Citron are triple insulated, made from stainless steel and can keep drinks cool for up to 24 hrs. Citron offers a variety of sizes to choose from (250ml, 350ml, 500ml,750ml) with four different easy-to-use and feature-filled sizes. The 250ml and 350ml water bottle also features QR smart technology making it easier to retrieve a lost bottle.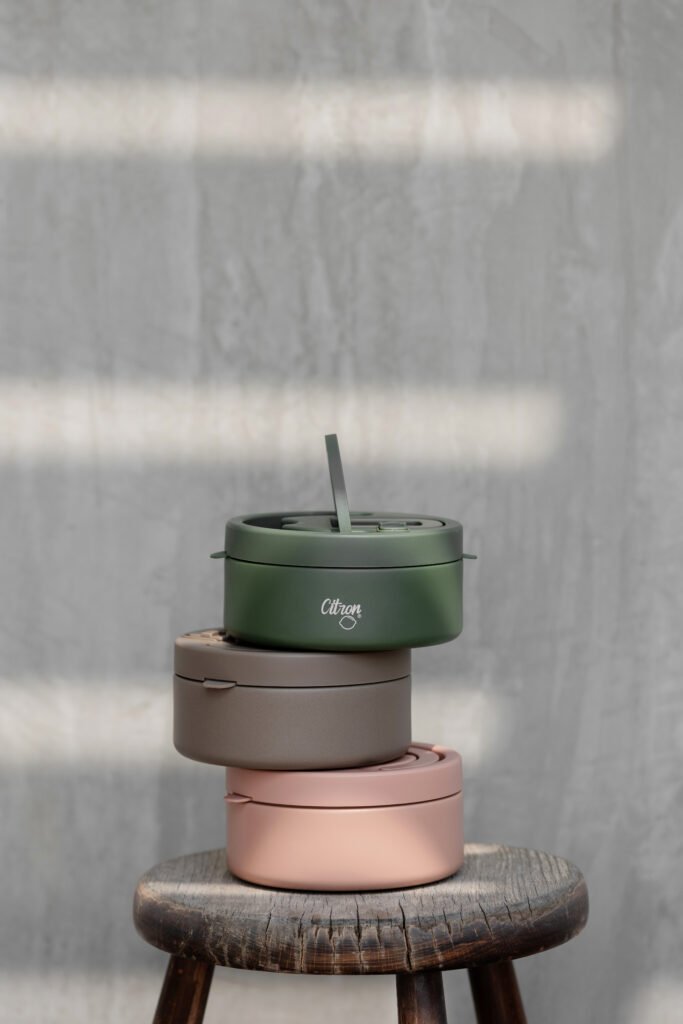 Food Jar – The small and big food jars offer temperature-controlled storage options in stylish and easy-to-open and close containers.
Lunch Bag -The recently launched eco-friendly lunch bags from Citron are made from recycled PET bottles. Perfect to store a grand lunchbox, Tritan Snack box and 2 water bottles.
Backpacks – also recently launched the kid's bag are made from recycled PET bottles and should fit everything a child needs to keep them happy throughout the day. Meals are a must-have, but other tools and toys can boost a child's spirits up too.
Citron products are available at Borders, Mumzworld, First Cry, Mama's & Papa's, Momstore, Elli Junior, Bumble Bee, Five Little Ducks, Lifestyle, Momstore and Virgin