Homely Italian concept, Cucina has opened its doors at the buzzing West Palm Beach Promenade destination, located in Marriott Resort Palm Jumeirah, offering a rustic, and unique, sharing-style dining experience. If you're after Italian with a fun, neighborhood feel, this one's for you!
Cucina – which translates to Italian kitchen – fuses old-school Italian charm with chic-contemporary flair led by a passionate Italian team. Whether guests are visiting for breakfast, lunch or dinner, enjoying an early morning coffee perched at the espresso bar or lingering for longer over a flawlessly-made spritz in the evening – it's the perfect neighbourhood location to enjoy a slice of Italian dolce vita with family and friends.
A retro Italian restaurant with a rustic, relaxed, family feel, combines the key venues found in any true Italian piazza. First up, there is the cosy Sbarra, where guests are invited to socialise at the steel benchtop for morning custom-roasted coffee and high-quality Italian pastries counter-style or pick up a delicious Tuscany Schiacciata or a fresh focaccia for a grab 'n' go lunch. Come the evening, visitors can opt for one of the many expertly crafted aperitivo options, including Cucina's signature sodas fermented in-house alongside a selection of finest cured meats and pork items.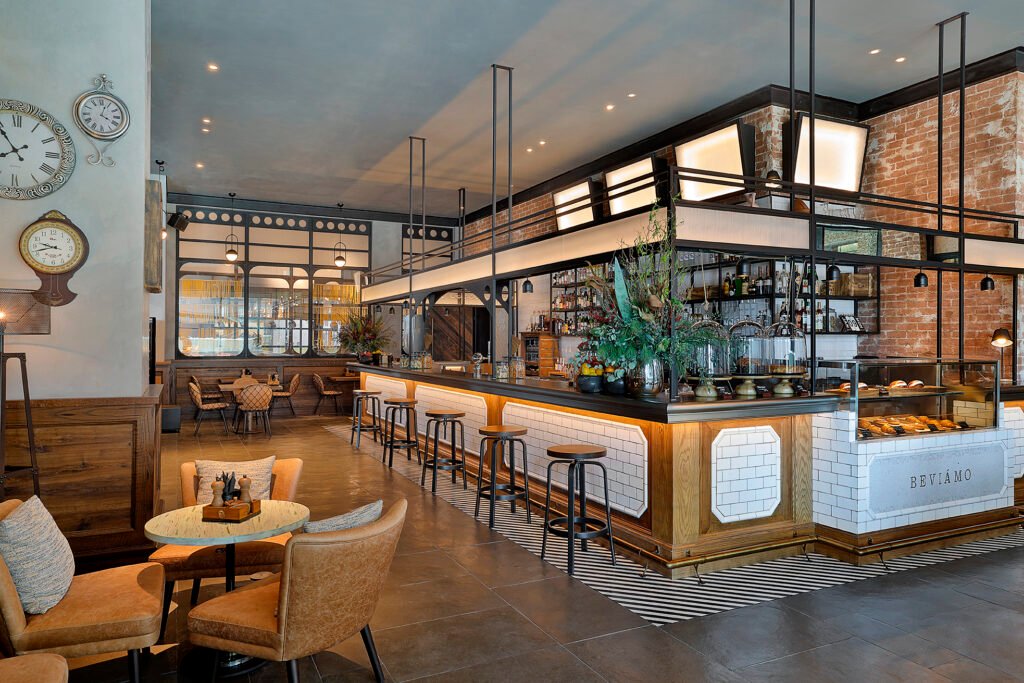 Alternatively, guests can order a glass of wine served by tap with three Italian wines and three contemporary blends, a unique first-of-a-kind concept in Dubai.
Guests can then journey on to The Trattoria, which serves sharing portions in the relaxed and welcoming surroundings of a true Italian kitchen, where being loud and making a mess is encouraged. Even before dishes are brought to the table, guests are treated to a selection of sumptuous tomatoes and freshly-baked breads, served with the finest of olive oils and a 15-year-old aged balsamic – the ideal start to a real Italian feast.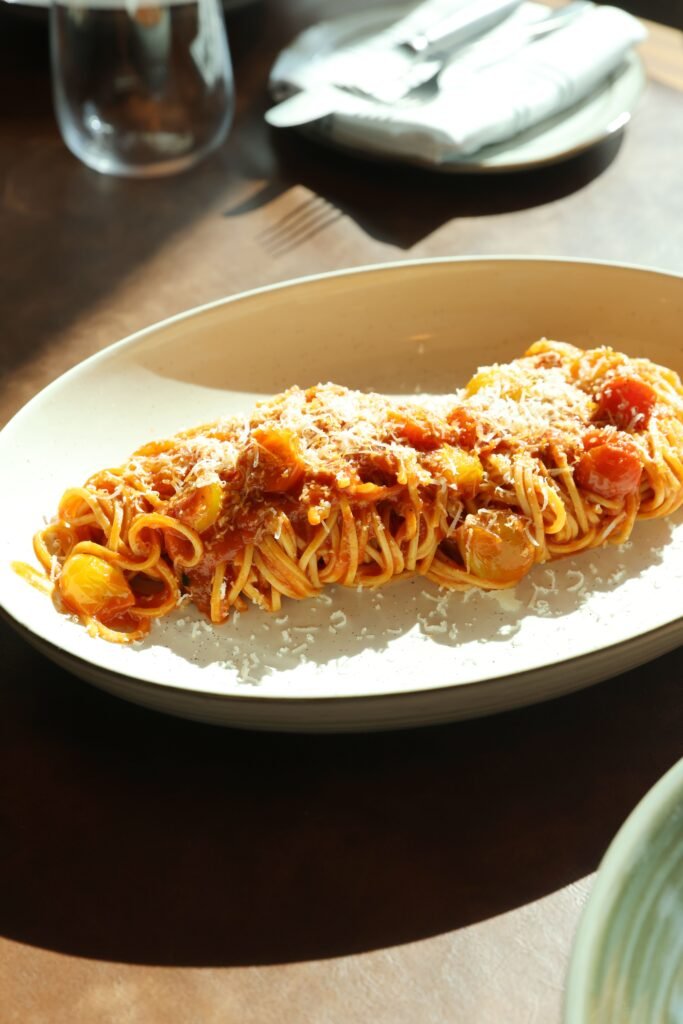 Choose from individual platters of hand-made pasta, risotto and artisanal pizza, alongside elegant antipasti, including Frisella di Grano Duro e Polipetti with baby octopus, and, garlic on crisp bread, and Carpaccio di Barbabietola, thinly sliced roasted beetroot with gorgonzola. In fact, all dishes can be shared – and this is very much encouraged at Cucina.
Main courses run the gamut from Veal Milanese, Brasato Lento di Capra, traditional slow braised goat, to costolette d'agnello, lamb rack served with a vegetable caponata and pine nuts and hearty tomahawk steaks to non-halal options, including Salsiccia e Spinaci, Pork sausage and the butcher's board selection. But it's the pasta that reigns supreme at Cucina, with a dedicated pasta-making room and the chef's weekly rotating menu, think fettucine, raviolo, risotto and the classic yet oh so tasty spaghetti pomodoro.
For those keen to take a little slice of Cucina home, the retail area offers a range of Italian-imported items, such as its balsamic vinegar, top, quality tinned tomatoes. Cucina also offers the perfect collectible souvenirs, ranging from Italian themed postcards, to stunning, ceramic dinnerware.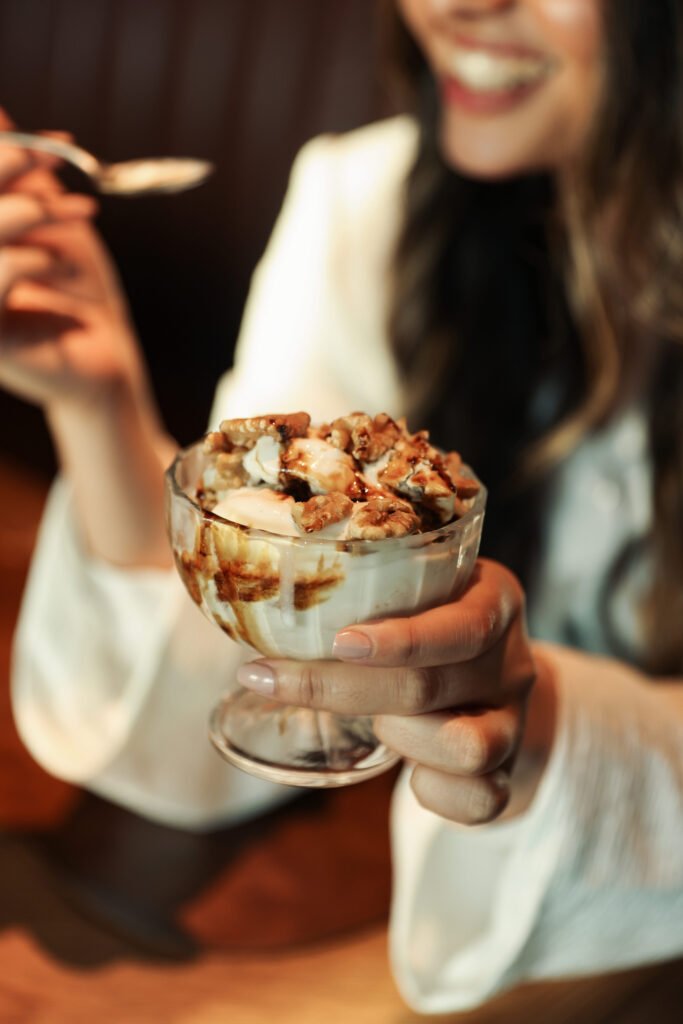 Adding to the experience, is Gelateria by Cucina, the in-house gelateria. Gelateria kitchen crafts up its own house-made selections, serving 18 glorious, and unmissable gelato varieties from traditional flavours such as stracciatella and pistachio to signature specials, including gorgonzola with balsamic, and walnuts, and espresso flavour made with custom roasted beans, each one is perfect for a grab-and-go treat on the beach or as a sweet ending to delicious meal.
Standing at the helm of Cucina's culinary offerings is the Chef de Cuisine, Emanuele Rizzo. An Italian national with a deep-rooted passion for his country's cuisine, Chef Emanuele brings a wealth of experience within the international and regional F&B scene.
Emanuele Rizzo, Cucina's Chef de Cuisine said: "Dubai's dining landscape has many Italian restaurants, but few create that perfect neighborhood feel in terms of food and ambiance. The mix of simple, and fresh flavours from our green herb garden and local ingredients are the perfect recipe for a homely, unpretentious yet reimagined Italian experience. Cucina is proud, and excited to be setting a new standard for the Italian dining scene in the MENA region."
Cucina is open daily from 7am to 1 am. To make a booking, call (04) 666 1408, email reservations@cucinathepalm.com, visit www.cucinathepalm.com or follow us @cucinathepalm.