In the bustling city of Mumbai, there's a magical place where the sweet tooth reigns supreme. Meetha, by Radisson, is a dessert lover's paradise, curated by the legendary chef Raghvendra Singh. Chef Singh's passion for sweets has led him to create a space where every dessert connoisseur can indulge in an array of mouth-watering delicacies.
As soon as you step into Meetha, you're greeted with the enticing aroma of freshly made sweets. The variety of sweets made fresh every day is astounding. From traditional Indian sweets like Gulab Jamun and Ras Malai to decadent chocolate truffles and French macarons, there's something to suit every taste bud.
What sets Meetha apart is the way each sweet is handcrafted. All shapes and designs of sweets are painstakingly crafted by skilled artisans, using the finest ingredients. Most of the sweets are made with dry fruits, which gives them a unique texture and flavor. Every sweet is a work of art, which makes it almost too beautiful to eat.
Currently, Meetha is offering a new Holi menu, with special sweets and savories to celebrate the festival of colors. The menu features delightful treats like Thandai Truffles, Gujiya, and Puran Poli. The Thandai Truffles, made with creamy white chocolate and infused with the flavors of the traditional Holi drink, are a must-try.
But it's not just sweets that Meetha is famous for. The restaurant also has a delicious range of savory items like Kachori and Samosa, which are perfect for a quick snack. The Kachori, filled with a spicy mixture of lentils and spices, is crispy on the outside and soft on the inside. The Samosas are stuffed with a variety of fillings, which will definitely tickle your taste buds.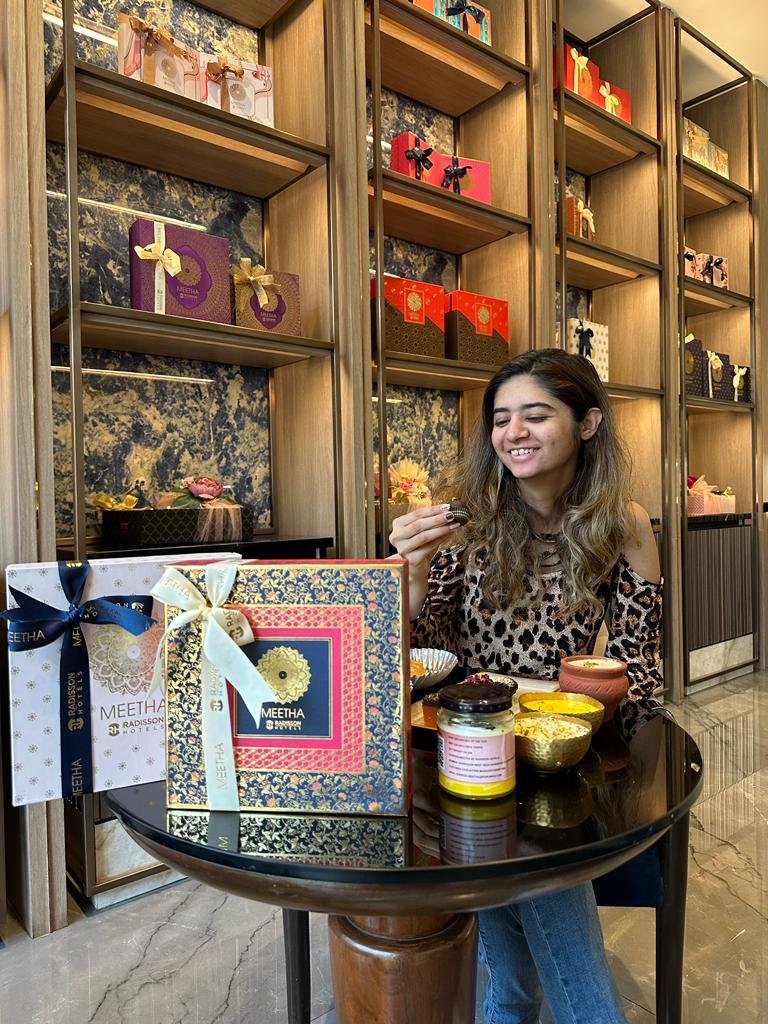 The ambiance at Meetha is cozy and inviting, with comfortable seating and elegant décor. Overall, Meetha is a must-visit for anyone with a sweet tooth or a love of Indian cuisine. With its delicious food, friendly service, and charming atmosphere, it's no wonder why Meetha is one of the most popular restaurants in the Radisson Mumbai.
Meetha keeps things interesting by changing its sweet menu every few months, so there's always something new to try. Whether you're a sweet lover or a savory enthusiast, Meetha, by Radisson, is a place that's sure to satisfy your cravings. So, the next time you're in Mumbai, be sure to pay a visit to this sweet haven and indulge in some of the most exquisite sweets and savories you'll ever taste!
Meetha is open daily from 10am to 9pm. To get in touch with them please visit S.V. Road, Veer Savarkar Flyover, Goregaon West, Mumbai, Maharashtra 400062., call (+91) 9594971605, email info@meethamumbai.com; or visit www.meethamumbai.com .