DREAM Dubai, the city's most dazzling dining and entertainment destination, is set to embark on an electrifying voyage through time with its fifth season, aptly named "Voyage." As the curtains rise on October 4, 2023, DREAM Dubai promises an epic journey that's bigger, bolder, and brighter than ever before.
DREAM Voyage is more than just an entertainment show; it's a nostalgic trip to historical moments and a vibrant celebration of diverse cultures. This season boasts a grander stage, larger-than-life props, extravagant outfits, and mesmerizing 3D mapping visuals, all designed to transport you through the ages.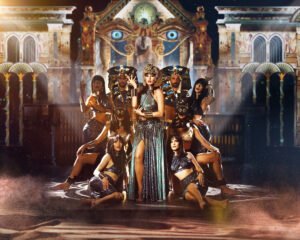 Imagine being whisked away from the magnificent reign of Cleopatra to the vibrant 1970s NYC scene, all in one night. With an expanded lineup of artists and the introduction of new singers and international acts, DREAM Dubai guarantees an unforgettable experience filled with surprise revelations that will electrify the stage.
Managing Director – Nightlife, Marc Maroun, shared his vision: "At DREAM Dubai, our foremost goal is entertainment, and we've perfected the art of creating a seamless blend of production, astonishing acts, and high-energy dance performances. Our team dedicates extensive time to research, rehearsals, crafting stunning costumes, fine-tuning each performance, and weaving captivating narratives."
But it's not just about the show; the culinary experience at DREAM Dubai is equally grand. They promise the freshest ingredients sourced from the finest suppliers, ensuring that your taste buds are in for a treat.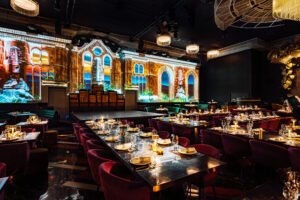 The DREAM Voyage begins on October 4th, promising a journey filled with captivating experiences. Highlights include spooky Halloween acts from October 27th to 31st, festive specials throughout December, a grand 2nd-anniversary party on January 31st, and a romantic Valentine's Day experience. Plus, be ready to welcome new international acts every other month.
As you plan your visit to DREAM Dubai's Voyage, prepare to be transported through time and culture in a night that promises to be unforgettable. Get ready for a season of entertainment that's nothing short of spectacular.
Contact Details: Call +971 4 220 0224 or Email reservations@dreamdxb.com
Visit the Website for more details.