Best F&B Offers
1. Celebrate EID with Radisson Blu Dubai Deira Creek
The hotel, which was the first five star hotel to open in Dubai, welcomes you to join with friends on the creek view terrace for a traditional EID feast, which will be served on the first three days after Ramadan. Whether you an entertaining, or simply want to celebrate with friends and family, the brunch and dining experience which has been perfected over the years will be the perfect way to celebrate. The package will include a mix of traditional and international dishes with a live BBQ, Persian station and Ouzi station taking center stage.
The brunch will take place on the first three days after Ramadan at the Creek View Terrace and is priced at AED245 per person. Guests can enjoy from 12.30-4.00pm or from 7.00pm to 11.30pm. Booking is available online or by calling the hotel on 04 205 7033.
EID on the Creek
First three days after Ramadan
12.30pm -4.00pm
7.00pm-11.30pm
AED245 Per Person
+971 (0) 4 205 7033
For more information, please visit: https://www.radissonhotels.com/en-us/hotels/radisson-blu-dubai-deira-creek
2. Take Your Eid Celebrations to MOOD Rooftop Lounge
Get into the spirit of Eid with your nearest and dearest as MOOD hosts a fun-filled evening filled with great food, drinks, and music. The exotic lounge promises a chilled atmosphere, but its epic party tunes from the resident DJ will set a high-energy vibe from dusk to dawn.
The adults-only venue with a jungle-inspired theme is perched atop The Meydan Hotel in Nad Al Sheba. It has a massive outdoor area offering 180-degree views of Downtown Dubai. Designed with comfortable couches, some situated in raised areas for prime viewing, guests can enjoy unique mixed drinks and tasty bar bites.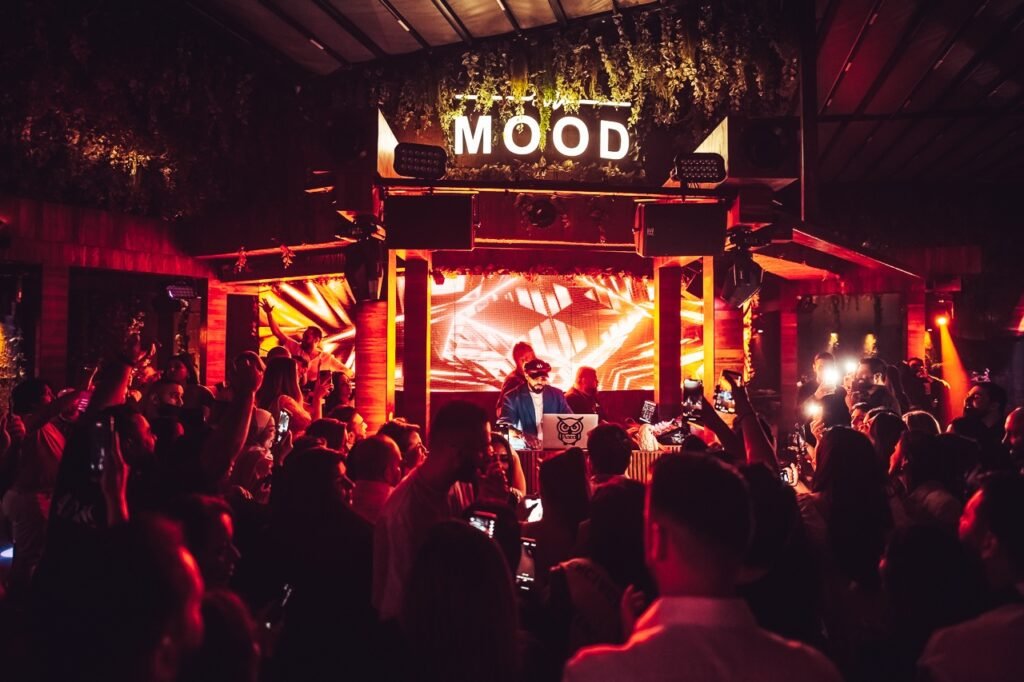 Throughout the three days of Eid, the city will be sparkling with dazzling firework displays, and MOOD is the best spot to watch the amazing bursts of colors in the skies. MOOD is open daily from 8:00 pm till dawn, and while the weather is still cool, it's a great place to gather not only on Eid but after work or during the weekend. For reservations, please call +971 54 440 0227.
3. Relish International Cuisines at The Meydan Hotel
Serving international delights, Farriers Restaurant at The Meydan Hotel has an elaborate menu that includes Arabic, Middle Eastern, European and Asian cuisines. It also features refreshing beverages including soft drinks, fresh juices, cocktails, house grapes, and hops to beat the heat.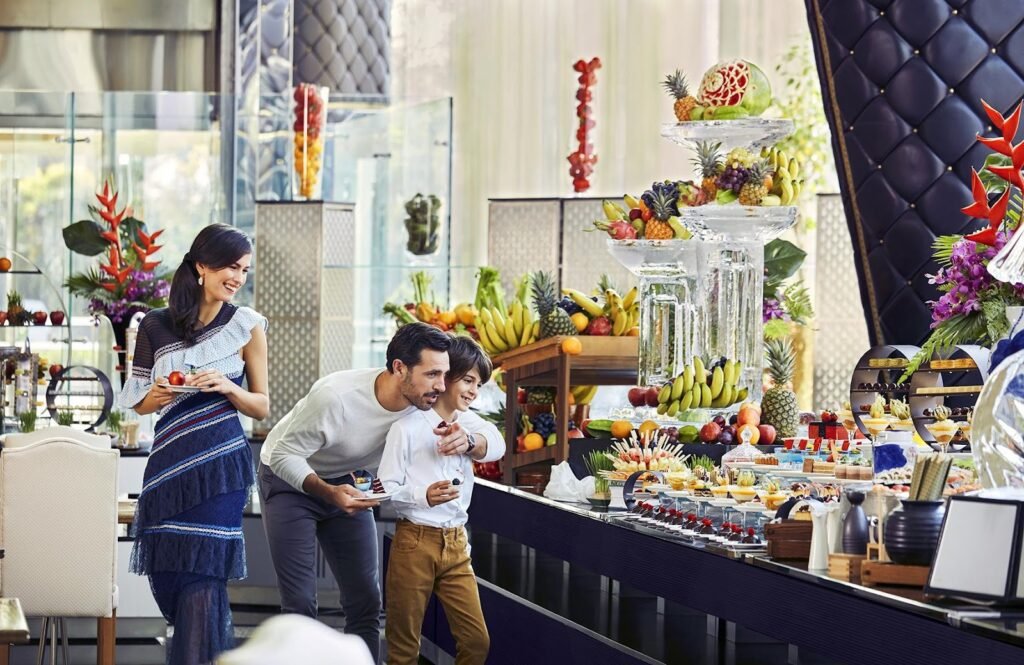 For more information, please visit: https://themeydanhotel.com/Eid-al-Fitr
4. Enjoy the perfect beach-side escape with exquisite food at Azure Beach
Azure Beach, the city's favourite beachside hangout at Rixos Premium Dubai, JBR, has the perfect offer for guests to enjoy and unwind with friends and family during the upcoming holiday.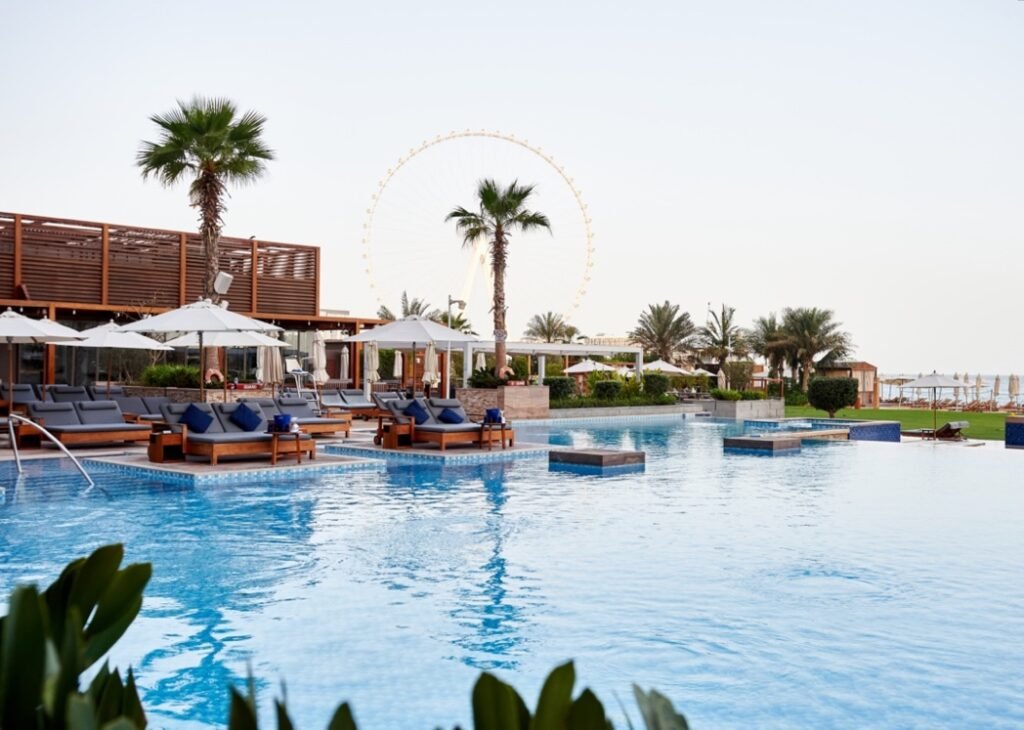 During the Eid Al-Fitr holiday, sun seeking residents and visitors can enter for AED 300 on weekdays (Monday to Friday) with an AED 100 redeemable food & beverage voucher and, AED 400 on weekends (Saturday and Sunday) with an AED 200 redeemable food & beverage voucher. Guests are encouraged to arrive at 10am as entry will be based on a first come first serve basis.
For reservations and further inquiries- Contact +971 52 777 9472 or visit: www.azure.beach.com
5. Celebrate at The City's Hottest Nightlife Destination
STAGE Dubai, the region's most luxurious Arabic nightlife venue, is all set to welcome the most discerning party-goers and trendsetters this Eid. An exclusive line-up of thrilling acts and spectacular performances awaits elite guests ready to re-ignite their party senses, starting from the three-day Eid celebration and beyond.
The nightlife experience features eclectic entertainment with engaging performances and breathtaking acts that are beautifully synchronized, leaving guests totally in awe. The custom-made DJ booth is strategically located in the center, where resident and guest DJs pound out favorite and popular Arabic beats that will stir up everyone's energy from 11 pm till dawn.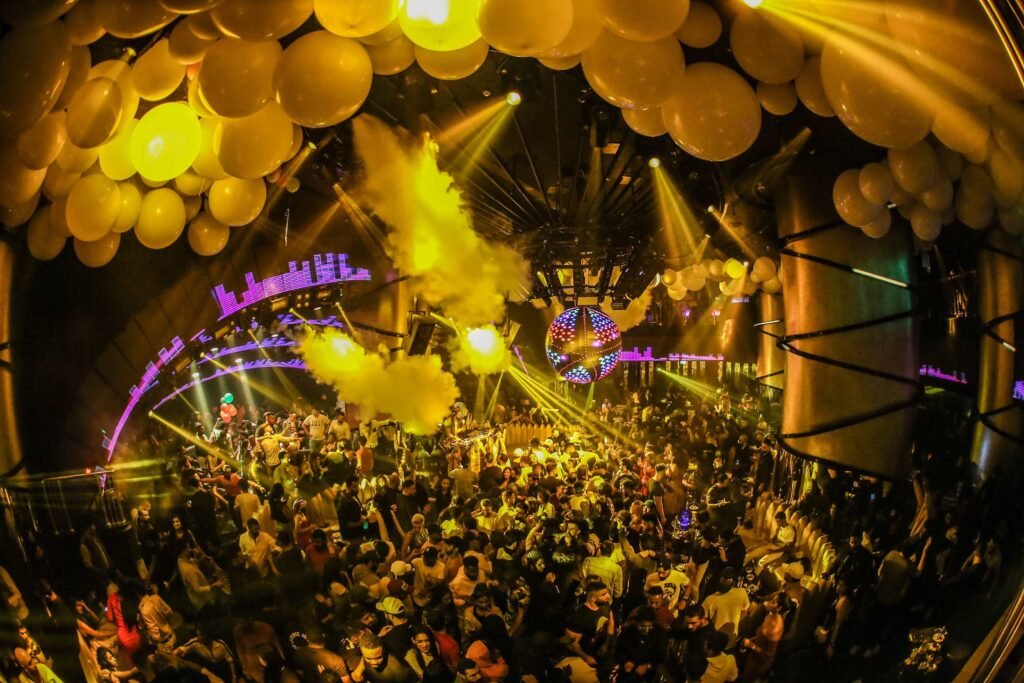 STAGE boasts a list of cutting-edge cocktail and spirits, with ingredients that even seasoned mixologists puzzle over. Along with warm and genuine service, there is no better place you'd rather be than at STAGE Dubai, the city's hottest nightlife playground for the well-heeled, where a refreshingly different socializing experience awaits. Book your table today. For reservations, please call +071 52 352 2227.
6. Eid Dinner at Rangoli
Make your Eid celebration extra special with an all-you-can-eat Rangoli a la carte menu. Enjoy the likes of juicy kebabs, tandoori delights, a variety of curries, biryanis and vegetarian delicacies, and truly immerse yourself in Indian flavours.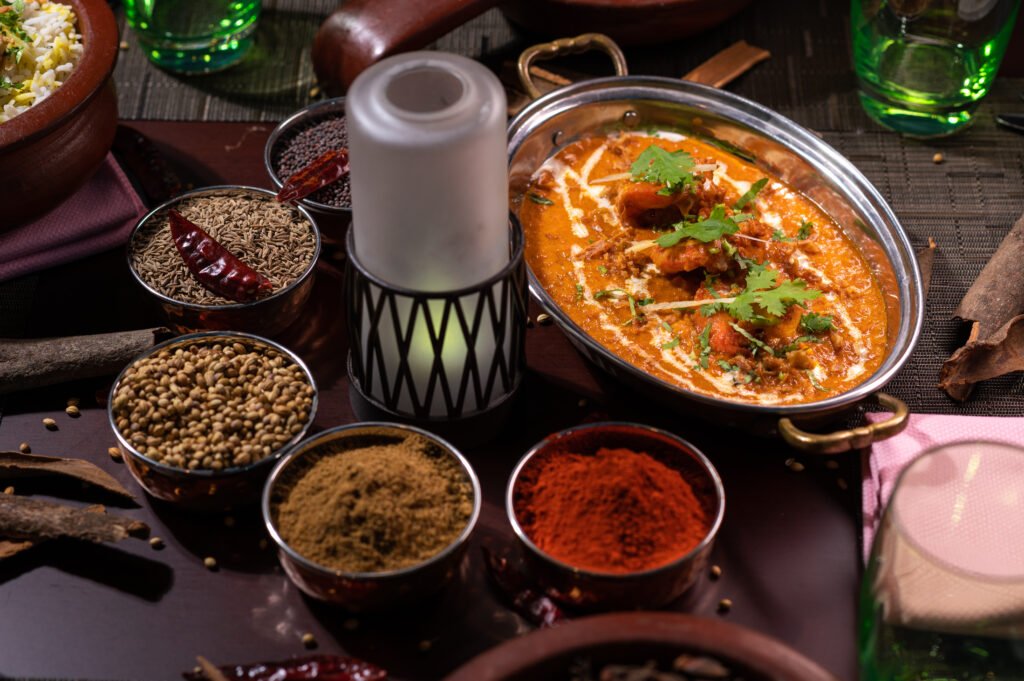 Date: 1st to 3rd day of Eid
Time: 7:00 PM to 11:30 PM
Price: 149 AED with unlimited soft drinks, 299 AED with unlimited house beverages
Venue: Rangoli Restaurant, Yas Island Rotana, Yas Island, Abu Dhabi, UAE
For booking: + 971 2 656 4000 / 4155
7. Family Eid Lunch at Assymetri
Enjoy a fun Eid lunch with family and loved ones at Assymetri, where you will find tons of festive meals with the likes of chicken majboos, lamb hares and everyone's favourite Kunafa and much more.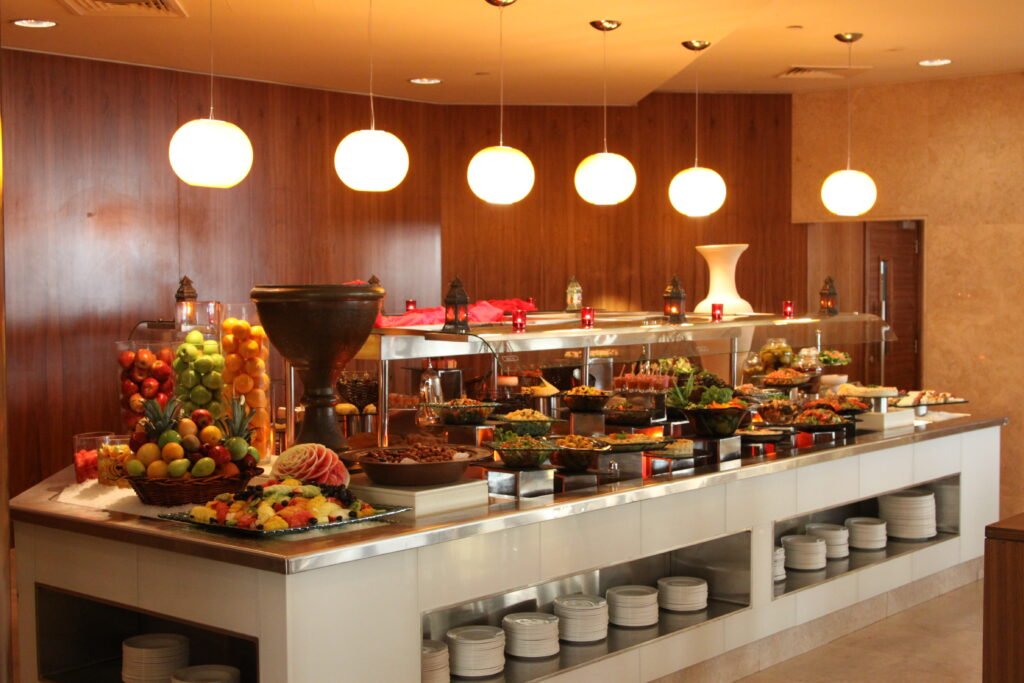 Date: 1st & 2nd day of Eid
Time: 12.30 – 3.30 pm
Price: Eid lunch buffet starting from AED 149 net per person
Venue: Assymetri, Radisson Blu, Yas Island, Abu Dhabi, UAE
For bookings call + 971 2 656 2000
8. Eid Dinner at Jing Asia
Celebrate Eid with your family & friends with flavours of the Far East, and enjoy the special Eid Dinners at Jing Asia with an oriental twist to everyone's favourite local and international cuisine.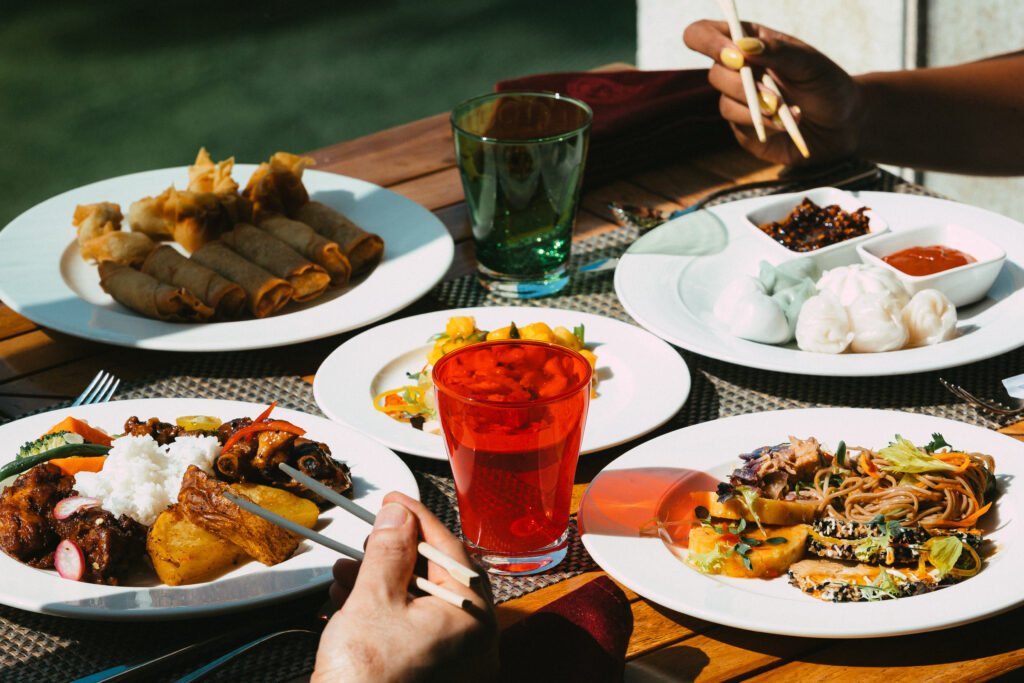 Date: 1st, 2nd and 3rd day of Eid
Time: 7.00 – 10.00 pm
Price: 149 AEDpp
Venue: Jing Asia, Crowne Plaza Hotel, Yas Island, Abu Dhabi, UAE
For bookings: call +971 2 656 3000 or 050 662 4957
9. Barouk Eid Nights
Rejoice the festival of Eid with Barouk's Eid nights packed with live entertainment, levant flavours and smokes for all 3 days of Eid over live entertainment and performances by Rima, Mouhamad and Majed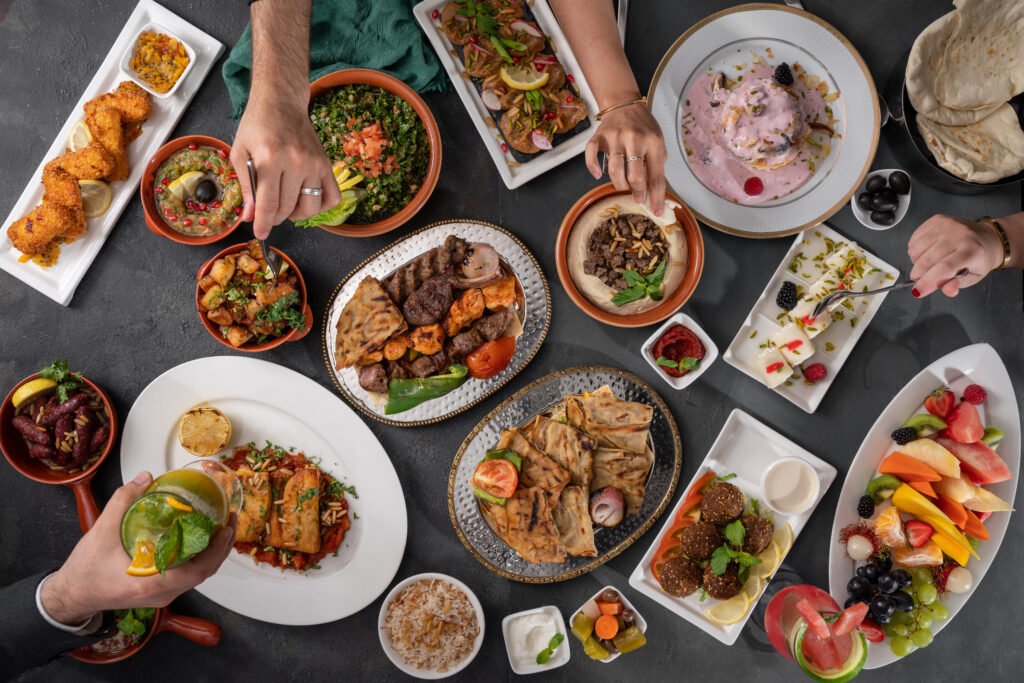 Dates: 1st, 2nd & 3rd day of Eid
Time: 7:00pm onwards
Price: Packages start from AED 150*
Venue: Barouk, Crowne Plaza Hotel, Yas Island, Abu Dhabi, UAE
For bookings: Call + 971 2 656 3000
10. Eid Brunch at Choices
Delight in a wide spread of traditional delicacies, broad selections of international dishes and a dessert buffet for you and your loved ones to indulge in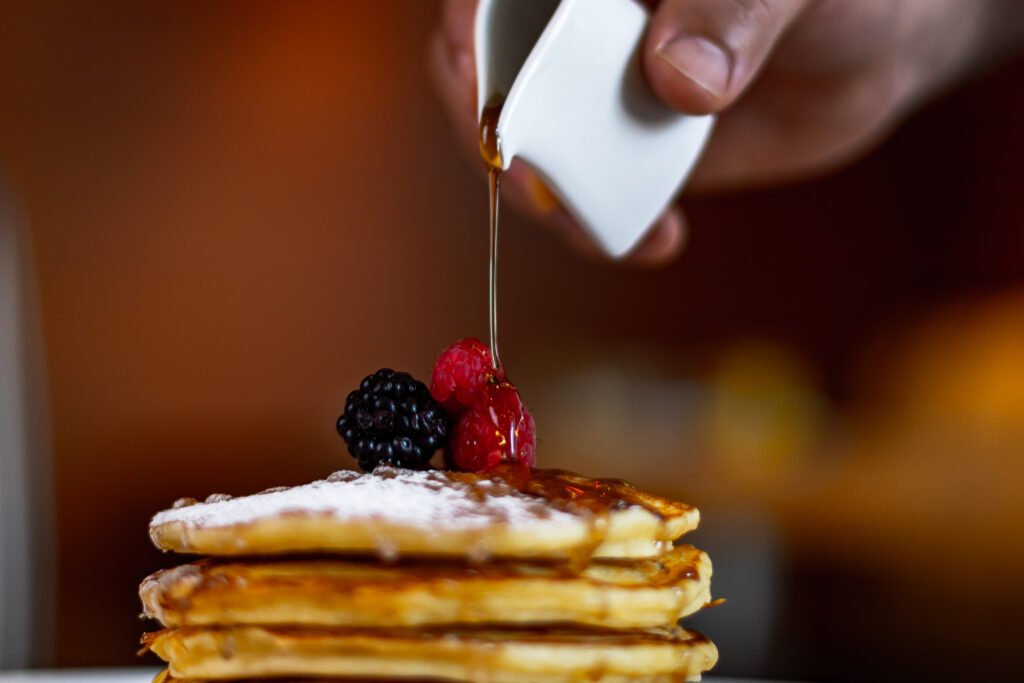 Date: 1st to 3rd day of Eid
Time: 12:30 PM to 4:00 PM
Price: 195 AED with unlimited soft drinks, 295 AED with unlimited house beverages
Venue: Choices Restaurant, Yas Island Rotana, Yas Island, Abu Dhabi, UAE
For bookings: Call + 971 2 656 4000 / 4155
11. MASTERCHEF, THE TV EXPERIENCE: REALITY BITES BRUNCH
For an Eid dining experience with all the TV small screen feels and plenty of fun to boot, diners need look no further. The world's very first MasterChef-inspired restaurant is famed for its one-of-a-kind menus inspired by past Champions and Finalists of the phenomenally popular global TV cooking show and at brunch those dishes take a starring role.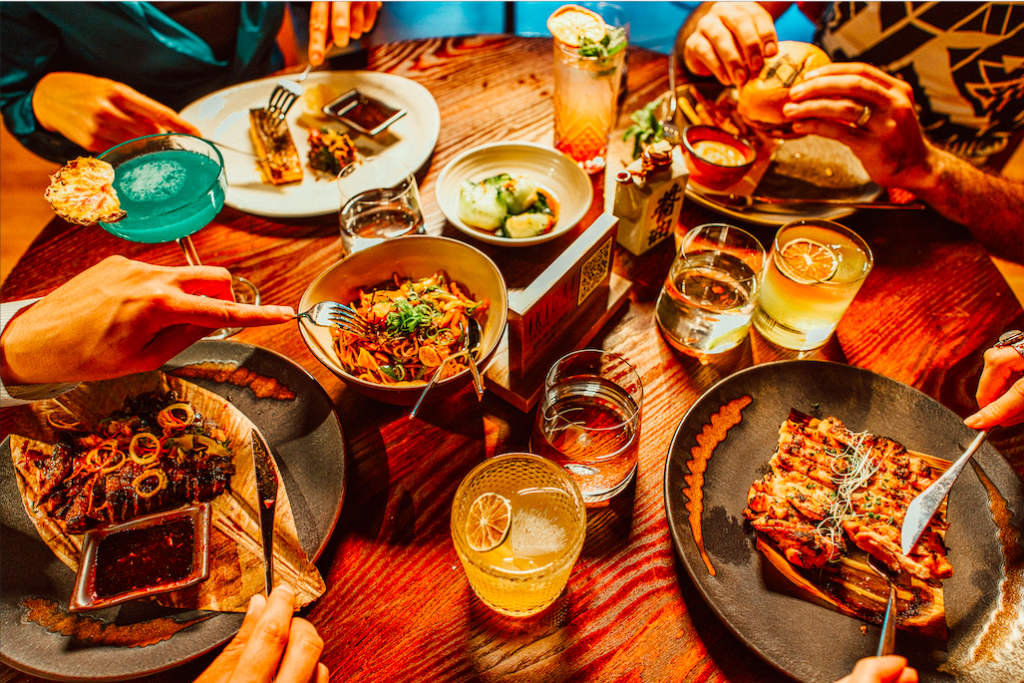 Where: Millennium Place Hotel, Dubai Marina
When: 7th May
Timings: 1pm – 5pm (extended hour for Eid)
Price: AED199 (soft beverages), AED400 (house beverages), AED450 (including sparkling)
For reservations: email reservations@masterchefdxb.com or call 04 550 8111
12. IKIGAI TOKYO MIXED BRUNCH
With its well-deserved reputation for dishing up contemporary, yet authentic Japanese dishes in laid-back, funky surrounds, Ikigai is just the place for a chilled out yet still seriously tasty Saturday brunch over Eid. Thanks to a menu created in collaboration with Reif Othman, a meal here will always be a memorable one.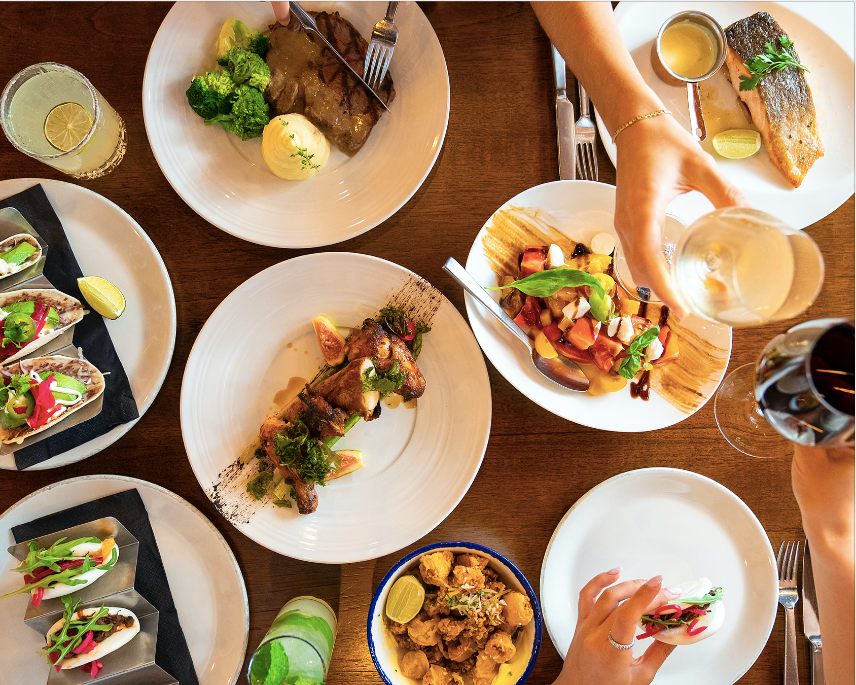 Where: Millennium Place Hotel, Dubai Marina
When: 7th May
Timings: 1pm – 5pm (extended hour for Eid)
Price: AED199 (soft beverages), AED349 (house beverages), AED399 (including sparkling)
For reservations: email reservation@ikigaidubai.com r call 04 550 8114
13. VILLAGE BISTRO: EID BUFFET
From classic hot and cold mezze dishes (creamy hummus, vibrant salads, hot-out-the-fryer cheese samosas and revitalising soups included) to sustaining regional specialities and the likes of lamb kofta and dill marinated prawns cooked fresh on the live BBQ grill, the Eid buffet menu at Village Bistro delivers a real taste of Middle Eastern tradition in family-friendly surrounds.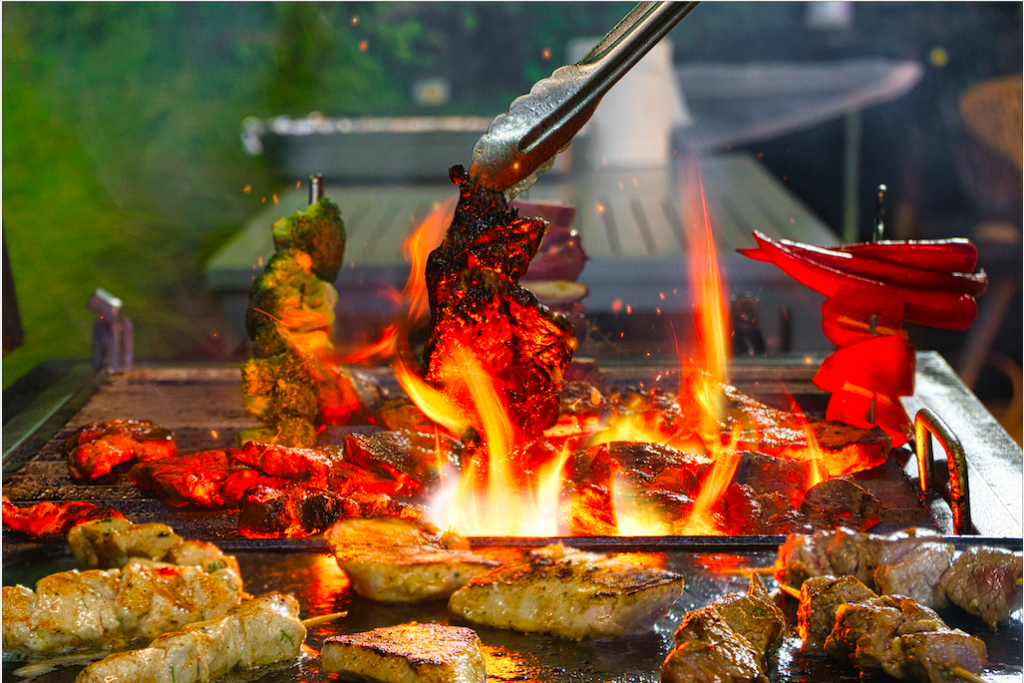 Of course, no celebratory meal would be complete without dessert and here classic sweets are in abundance, think syrup-drenched baklawa, pistachio Um Ali and katayef filled with cream and nuts.
Where: M Floor, The First Collection at Jumeirah Village Circle
When: 2nd – 4th May
Timings: 7pm – 10.30pm
Price: AED150 pp
For reservations: email restaurantreservation.jvc@thefirstcollection.ae or call 04 275 6621
14. LOCAL: EID BUFFET
From couples to groups of friends, families with young children, solo diners, all are welcome at Local. With exactly that in mind, the extensive, traditionally-inspired Eid buffet menu at this modern-casual spot promises something for everyone and will ensure that no one leaves hungry.
Diners can begin their meal by sampling an array of hot and cold mezze, salads and soups before feasting on the likes of lamb ouzi with rice, Moroccan-style slow-cooked chicken and beef kebabs. Saving room for dessert is very much advised: date pudding with toffee sauce, rich basbusa, light and crumbly ma'amoul stuffed with dates and much more all feature on the sweet treats section of the menu.
Where: TRYP by Wyndham, Al Barsha
When: 2nd – 4th May
Timings: 6.30pm –10.30pm
Price: AED199 pp
For reservations: email info.local@trypdubai.com or call 04247 6630
15. ALLORO: EID BUFFET
With its light-filled terrace and cosy indoor area, Alloro is the sort of classic, neighbourhood Italian restaurant that people return to time and time again. Well-known for their handmade pastas, homemade pizza, Tuscan-inspired antipasti, top-quality meat and seafood and dessert menu made up of some of Italy's finest puddings, the Eid menu here promises to be a special one.
Where: Ground floor, Wyndham Hotel, Dubai Marina
When: 2nd – 4th May
Timings: Sunset – 10.30pm
Price: AED129 pp
For reservations: email info@allorodubai.com or call 04 407 8872.
Staycation Offers You Cannot Miss
1. ALL-INCLUSIVE FAMILY FUN THIS EID-AL-FITR AT CENTARA MIRAGE BEACH RESORT
This Eid al-Fitr, explore a world of wonder and awe at Centara Mirage Beach Resort Dubai, a themed destination resort on a prime stretch of the Deira Islands waterfront, inspired by mythical Thai and Arabian adventures.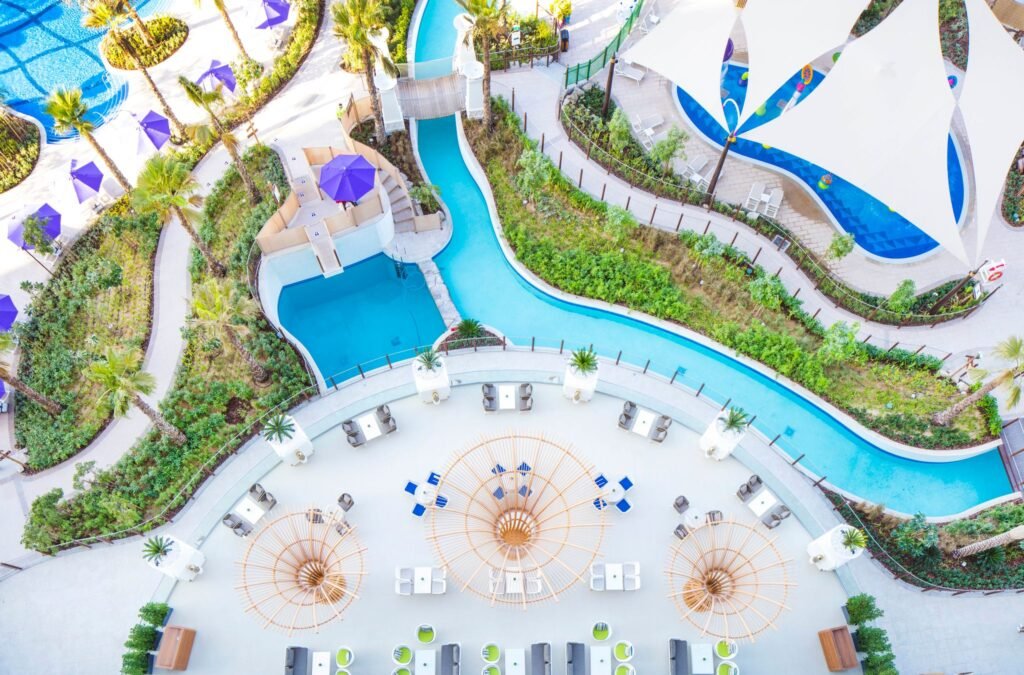 Book your Eid staycation at Centara Mirage Beach Resort Dubai, the ultimate family-friendly destination, with an all-inclusive package starting from AED 2000. Get unlimited access to all in-house facilities including thrilling water park with lagoon pools, a lazy river, kids' splash play area, waterslides and cliff jumping platforms, rope climbing course, and more, plus selected F&B menus.
To book your stay at Centara Mirage Beach Resort, please visit www.centarahotelsresorts.com.
2. Treat your family to a film-filled stay at Rove Downtown
Book your family a fun-filled Eid staycation at Rove Downtown with room-stay rates starting at AED 449 and enjoy free cinema tickets to Reel Boutique, Rove's very own in-house cinema, where you'll be able to watch the latest blockbusters with all the family without leaving the hotel. You will also be in walking distance of the glittering Burj Khalifa and the Dubai Fountain.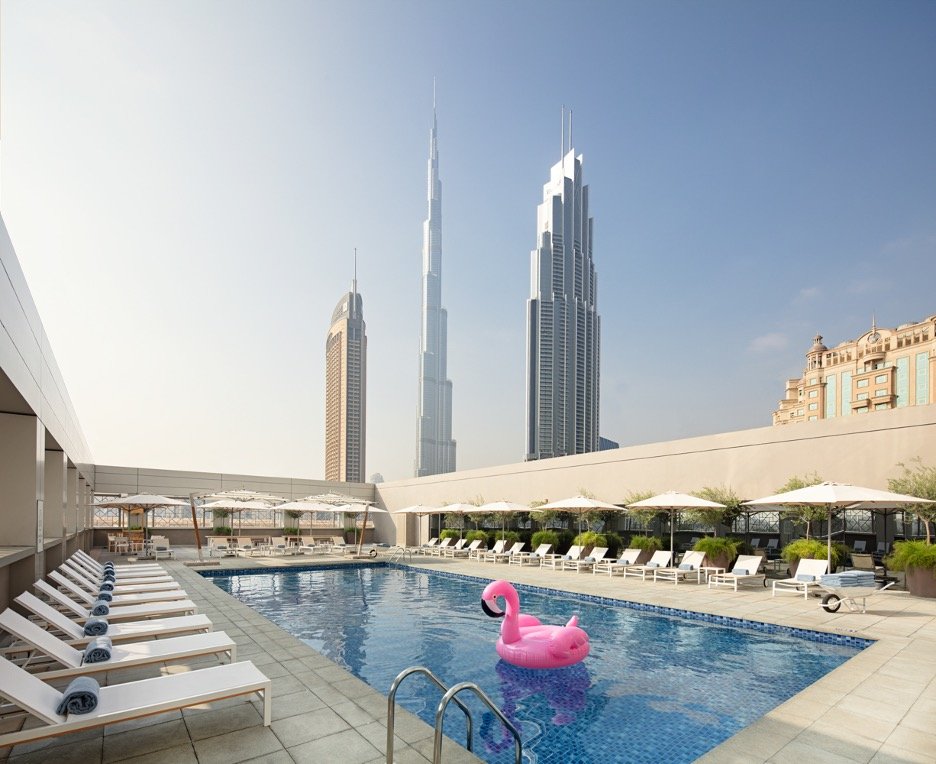 Rove Downtown Eid Staycation Offer
Book for a stay between 29th April to 7th May on www.rovehotels.com
Rates starting from AED 449++
Get free cinema tickets (one per person, per stay) at Reel Boutique Cinema
Promotion is applicable at Rove Downtown only.
Bookable via rovehotels.com
T&Cs apply.
For more information, please visit www.rovehotels.com
3. Plan a staycation at Canal Central Hotel Business Bay
From 1st to 7th May, unwind in one of the 278 modern designed rooms and suites offering a 25% discount on the best available rate, starting at AED399+++. Guests will feel at home with its spacious rooms, comfortable amenities, fitness facilities, and dining and lounging venues. The little guests below 12 years old will stay for free.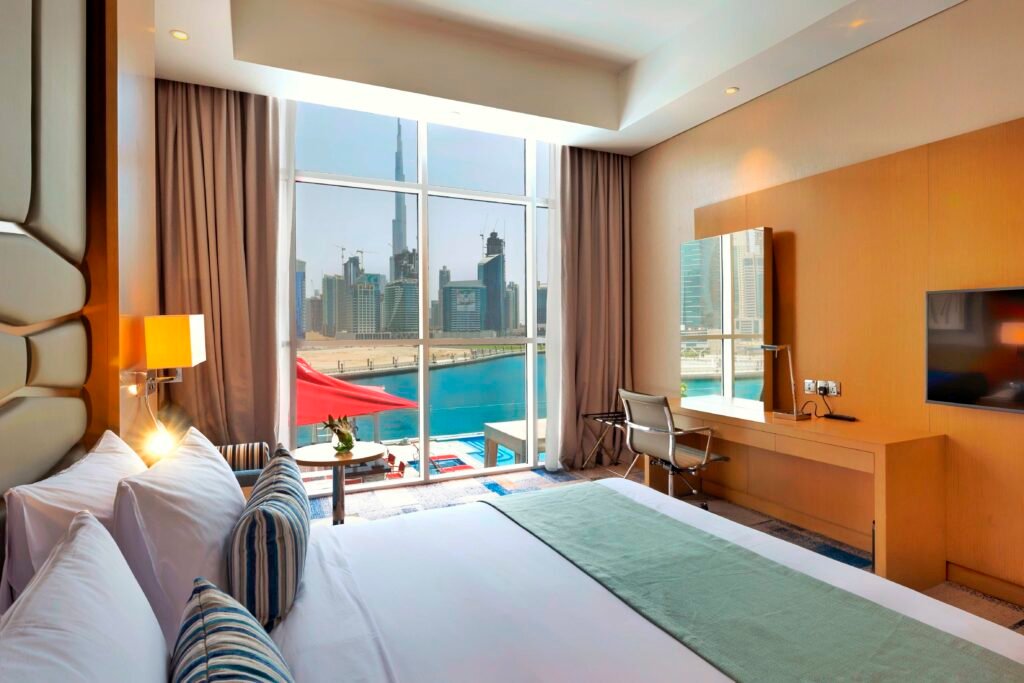 During Eid, guests will receive a 15% discount on food and beverage. Choose from La Cruise, the all-day dining restaurant and terrace for international cuisine; Lilly's Social House, set in a gorgeous outdoor garden space, gives sweeping views of the Dubai skyline and uninterrupted view of Burj Khalifa. For more information or to make a booking, please call +04 873 2100, email reservations.cc@central-hotels.com or visit https://www.central-hotels.com/hotels/canal-central/.
4. Spend quality time with your loved ones this Eid at Royal Central Hotel The Palm
From 1st to 7th May, book one of the property's 207 beautifully designed modern rooms and avail of a 25% discount on the best available rate, starting from AED599++. Royal Central Hotel The Palm is fun, funky, and casual with contemporary designs, fully Wi-Fi enabled with health and leisure facilities, delectable dining options, and the best service to bring ultimate comfort during your stay.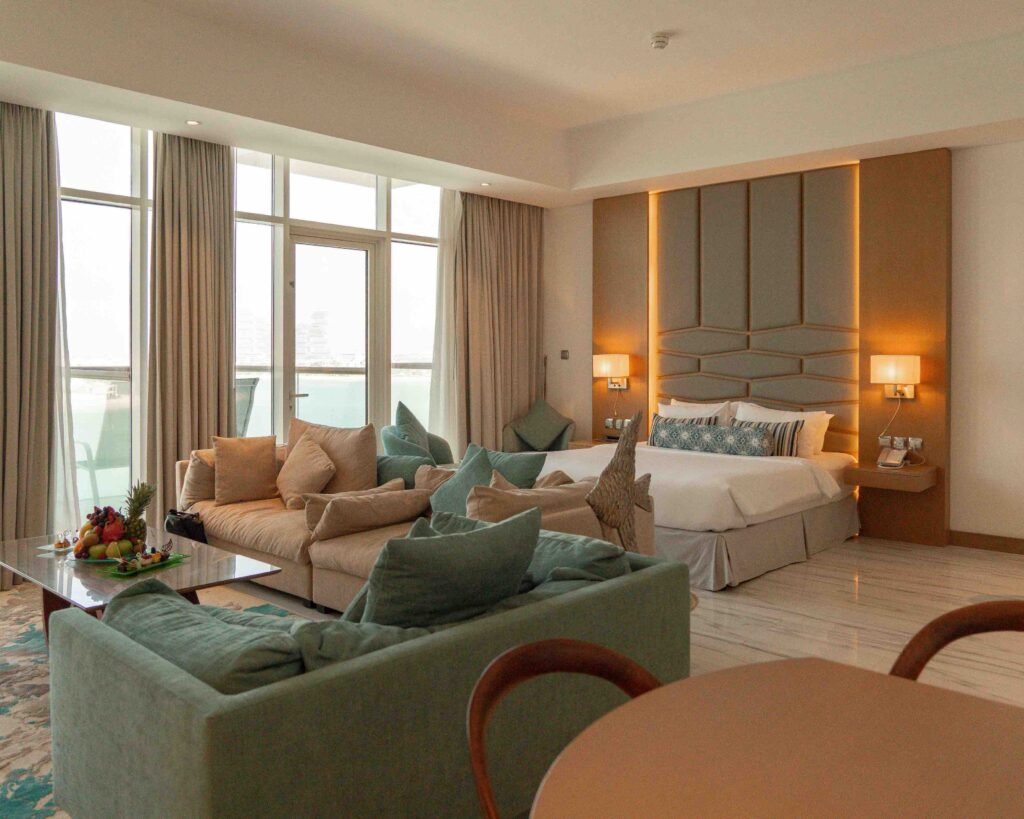 Make the most of your joyous Eid Al Fitr celebrations by gathering over a sumptuous lunch or dinner at the property's dining outlets that will offer a 15% discount on food and beverages.
Gather for an intimate brunch at La Maison Mediterranean Eatery, the all-day dining restaurant serving a range of international cuisines with creative gastronomy. For more information or to make a booking, please call +04 873 9300, email reservations.rc@central-hotels.com or visit https://www.central-hotels.com/hotels/royal-central-hotel-the-palm/.
5. Escape to C Central Resort The Palm and enjoy an assortment of family experiences this Eid
From 1st to 7th May, book one of the 203 rooms and suites and enjoy 25% off on the best available rate, starting from AED599++. Choose from the Premium Rooms, the Skyline Suites, and Palm Suites which have private balconies so guests can watch the city's spectacular sunset and the glittering Dubai skyline in the evening. In addition, the guest rooms feature contemporary and modern decor, dramatic wall art, and in-room amenities for complete comfort and relaxation.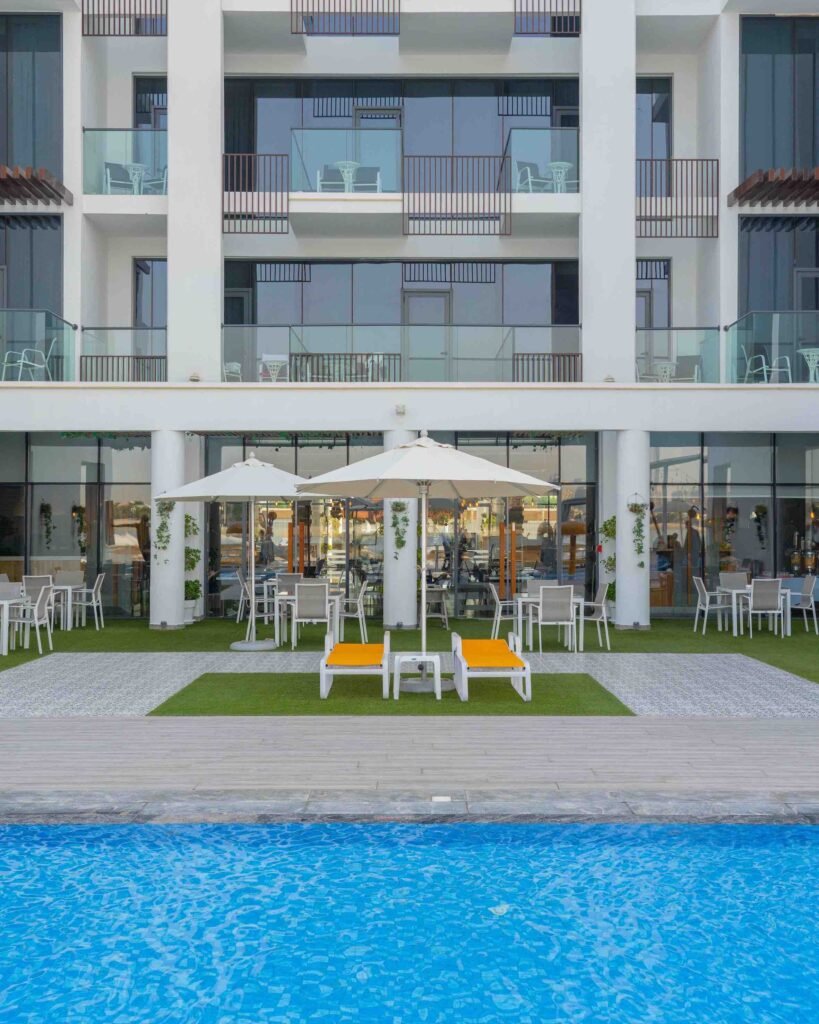 With several dining venues, C Central Resort The Palm gives a 15% discount on food and beverages. C Grill Restaurant and Bar is the resort's modern steakhouse, serving an eclectic combination of innovative cuisine and fine drinks. For more information or to make a booking, please call +04 873 5500, email reservations.ccr@central-hotels.com or visit www.central-hotels.com.
6. Celebrate Eid with loved and close ones in the lap of luxury
The Meydan Hotel is offering an irresistible staycay deal this Eid. Guests can enjoy the mesmerizing views of the racecourse while brunching at Farrier Restaurant. The mouth-watering buffet with live entertainment served with special delights makes The Meydan Hotel an ideal spot for Eid-Al-Fitr celebrations.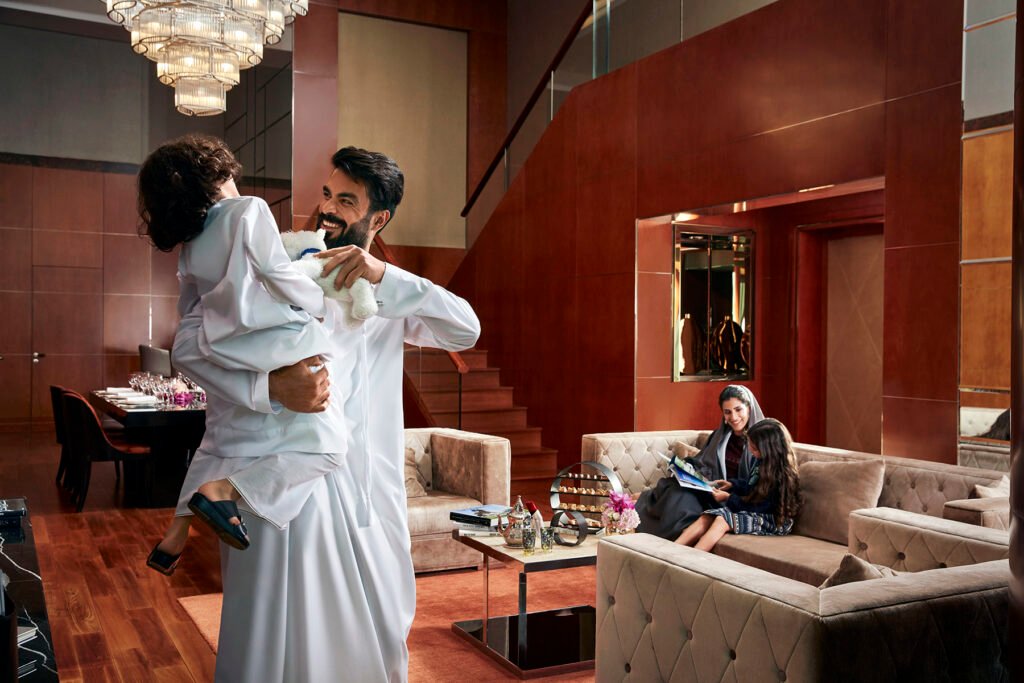 For more information, please visit: https://themeydanhotel.com/EidAlFitrStay
7. Memorable Eid Al-Fitr Getaways With Hilton
The gorgeous 471 guest-room property stretches across a 1.5 kilometre private beach and gardens. Ideal for families, the hotel has clubs for both kids and teens. Over the Eid holiday, guests can enjoy a staycation surrounded by nature by booking a Junior Suite Beach Villa for AED 1,800 or an elegantly appointed standard room for AED 1,110 per night, including breakfast. Guests have a variety of dining options to choose from, including contemporary Lebanese fare at Al Maeda; Italian classics paired with fine grape at Piaceri Da Gustare, or Latin-Caribbean dishes at Vida Churascaria.
Price: AED 1,800 for a Junior Suite Beach Villa. AED 1,100 for a standard room, both including breakfast. For bookings, please call +971 7 228 8844 or book online.
HAMPTON BY HILTON MARJAN ISLAND
The world's largest Hampton hotel has 515 guest-rooms and is located on a 750-metre beach with panoramic sea views. From 2nd to 4th May, the resort will be serving combo menus of finger-licking snacks and chilled beverages on the beach at the Surf's Up food truck from 8pm to 11pm. Dishes start at AED 60 and a selection of shisha will be available.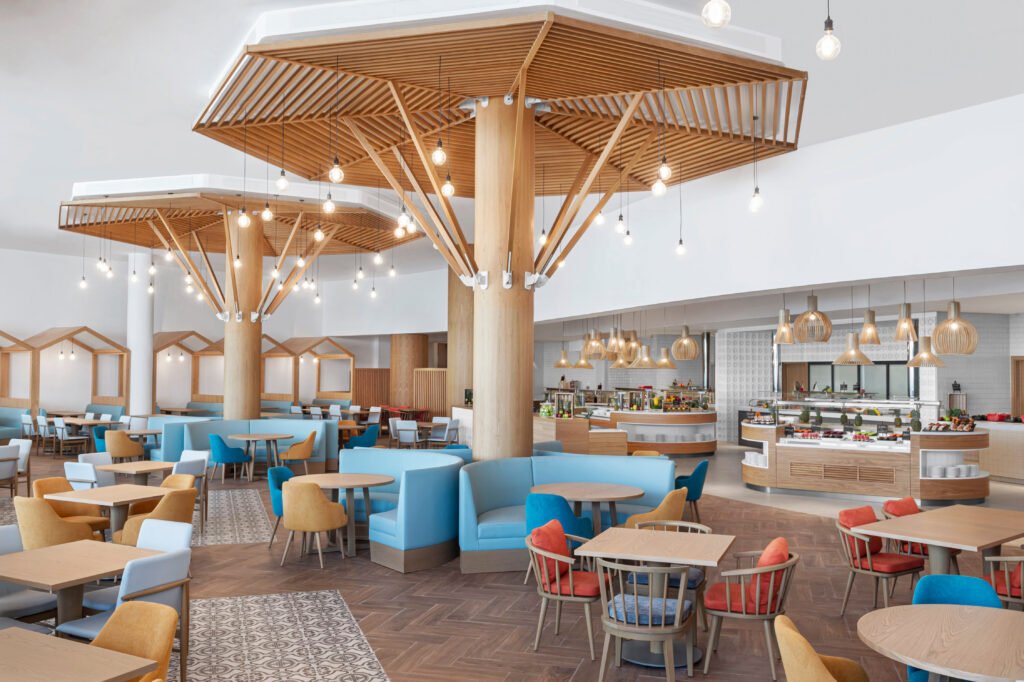 Guests will also be entertained with fire shows, belly dancing and Tanoura dance shows. Room rates start from AED 900 including breakfast and all taxes. For more information or bookings, please call +971 7 209 0000 or book online.
Set on Marjan Island and facing a 650-metre private beach, the resort features an outdoor playground, Pirate Boat, Aqua Zone and Tarzan Boat for adults, along with a new padel tennis court. This Eid, holidaymakers will be treated to memorable events throughout the week such as fire shows, belly dancing and Tanoura dances. Live BBQ and special beverage offers will be available at the Beach Bar from 3rd to 5th May. Guests can also enjoy a delicious Turkish BBQ buffet at Meze priced at AED 290 for two people.
On Saturday 7th May, to mark the end of the Eid break, the resort will host the award-winning Islander's Brunch offering food from five unique dining venues from 1pm to 4pm, followed by a sundowner pool party with live tunes. A unique floating shisha will be available in the adults' pool. The brunch is priced at AED 299 per person. Sundowner Pool Party is priced at AED 149 per person. For more information or bookings, please call +971 7 203 0104 or email fandbreservations.marjan@hilton.com.
8. Giveaway At W Abu Dhabi, Yas Island
W Abu Dhabi – Yas Island is feeling generous this summer and will Give-Away with a W flair!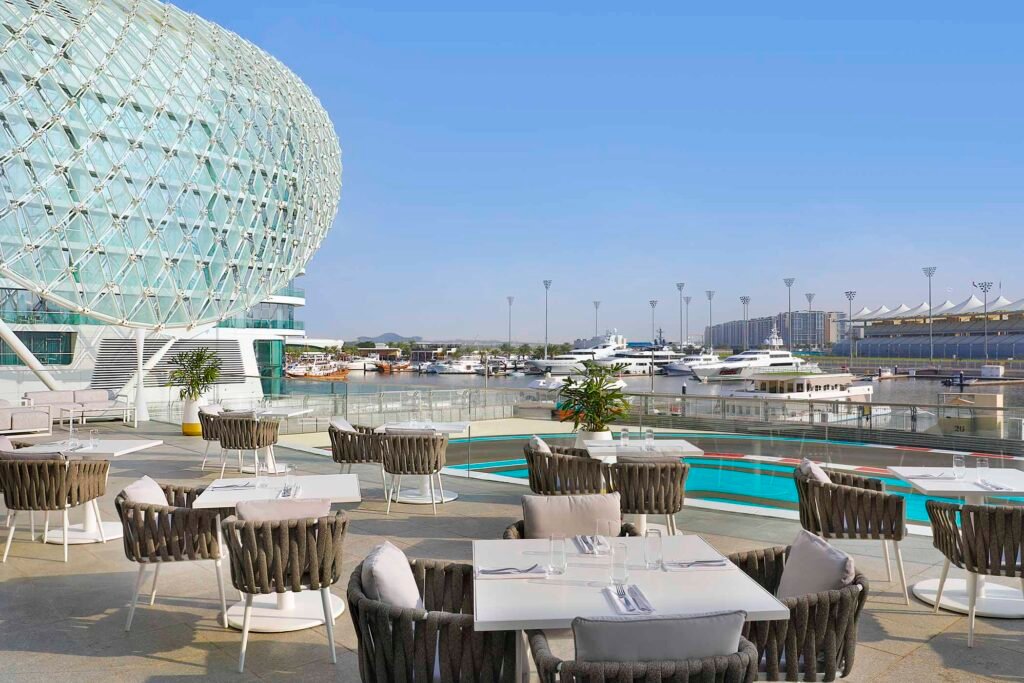 Book yourself a room and get them back as credit in bites & drinks at any of the hotel's restaurants and bars. Must we say more? The "giving" mode is ON this season Get it all back in credit for drinks & bites Explore the one & only hotel above the race track!
Promotional Code: SPU What's this?
Valid Stay Dates: March 15, 2022 – June 30, 2022
9. H Dubai – A memorable Eid celebration
It's never too early to start planning an Eid getaway and at The H Dubai visitors will enjoy a fabulous staycation right in the centre of the city. For an Eid break to remember, guests can settle into the hotel's spacious, modern rooms and embrace a whole host of amazing amenities and activities, from visiting the start-of-the-art gym to lounging in the gorgeous temperature-controlled outdoor swimming pool, relaxing at the award-winning spa, sampling an array of fabulous dining options and more.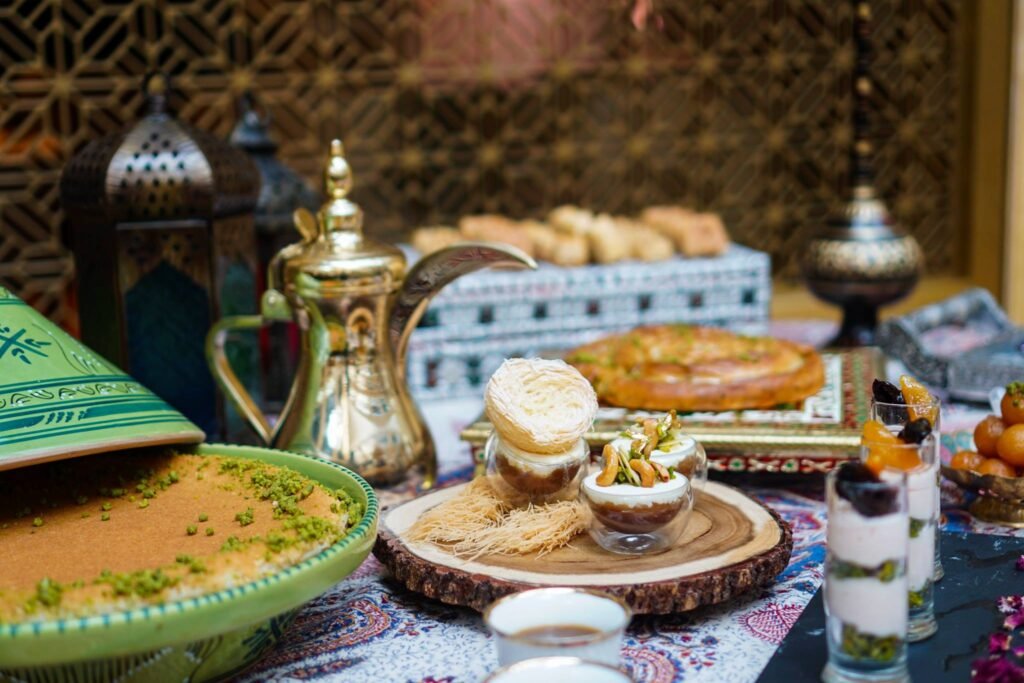 When: Offer is available from 30th April to 4th May
Where: The H Dubai
Price and Details: Room rates start at AED549 on room rates and kids under 12 stay and dine for free.
For bookings, please call +971 4 501 8888 or WhatsApp on +971 56 818 6625 or send your request on email ramadan.dubai@h-hotel.com.
10. Crowne Plaza Dubai Marina – Eid-Cation
Book a relaxing Eid-staycation to remember with stunning views of the Marina only at Crowne Plaza Dubai Marina. Located in the heart of Dubai Marina, the hotel not only has the most magnificent views of the city but is also located right by everything you may need to enjoy your time in Dubai with quick access to the beach, a mall, the metro and more.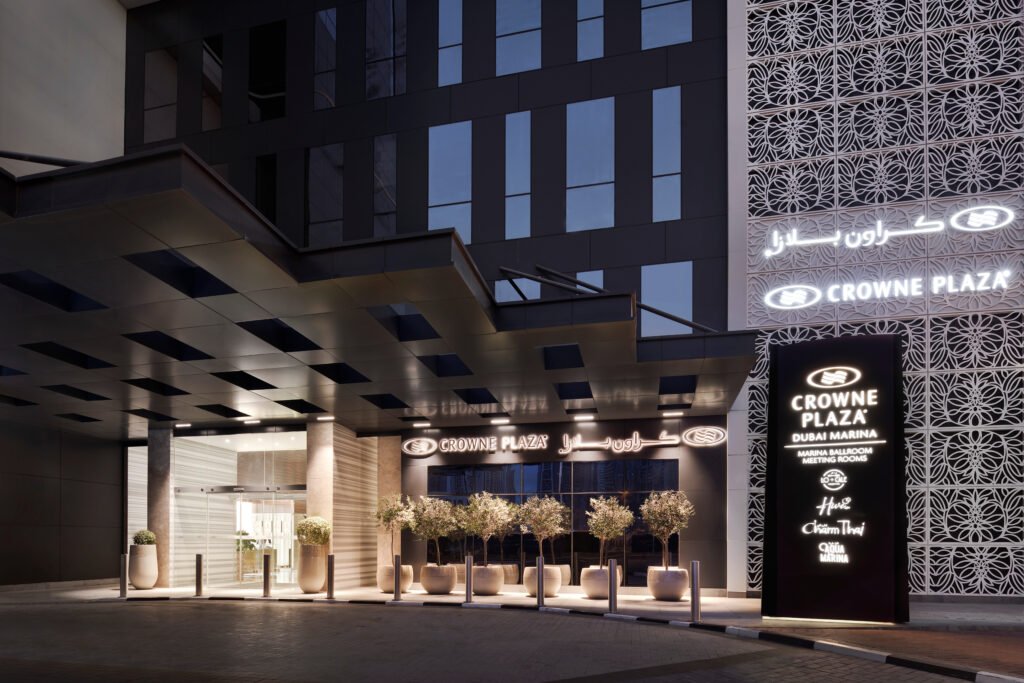 Booking dates: 10th Apr to 8th May
Stay dates: 1st May to 8th May
Price and Details: Rates start from AED 499 room / or AED 799 with house bevrages F&B package included* for a single/double room
11. Treat yourself to Al Maryah Island's exclusive Eid staycation offers
Four Seasons Hotel Abu Dhabi
The Four Season Hotel Abu Dhabi's The Pearl Spa & Wellness Abu Dhabi is offering its restorative Gold Quartz Healing Therapy, using heated quartz sand to create a cocoon of sensory wellness while providing a sense of place and gratitude. This transformative journey uses heated quartz sand to alleviate pain and tension at a rate of AED 890 for 90 minutes.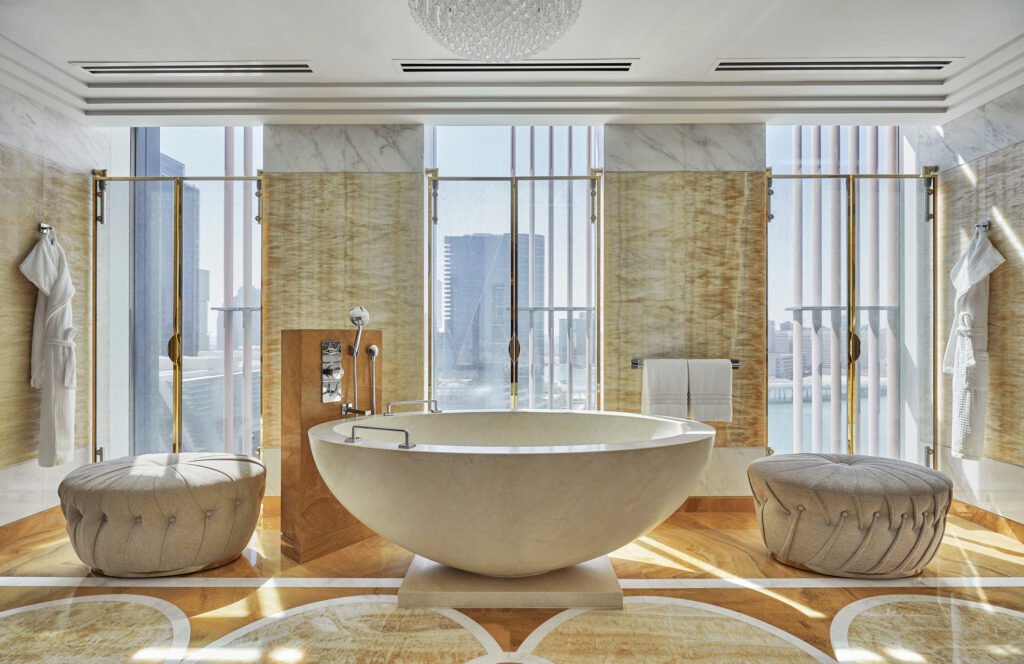 Enjoy the hotel's room offer with the exclusive Abu Dhabi Getaway option, where guests receive a 20% discount. Learn more about Four Seasons Hotel Abu Dhabi at Al Maryah Island's Eid Al Fitr festivities by calling +971 2 333 2222 or emailing reservations.abudhabi@fourseasons.com, or chat with us on the Four Seasons App #FSApp.
Rosewood Abu Dhabi
Those who are looking to enhance their Eid celebrations to even greater heights should look no further than the exquisite 'More Rosewood' experience, welcoming guests who have booked two consecutive paid nights to redeem a third complimentary night. Families, friends and couples are invited to experience a refined and blissful voyage through luxury with the Suite Sojourn staycation at Rosewood Hotel Abu Dhabi, including a 35% discount. Each staycation comes complete with plush furnishings, state-of-the-art amenities and breathtaking vista views over the city skyline and azure Arabian Gulf. This offer includes access to the Manor Club executive lounge.
Residents are invited to redeem a 10% discount on accommodation options as part of the UAE Resident staycation package. This includes full access to the pool, daily breakfast and Majlis Lobby Lounge. As a reward for booking directly through the Rosewood Hotel Abu Dhabi website, guests are invited to save 15% on booking rates and enjoy a free upgrade to the next room category.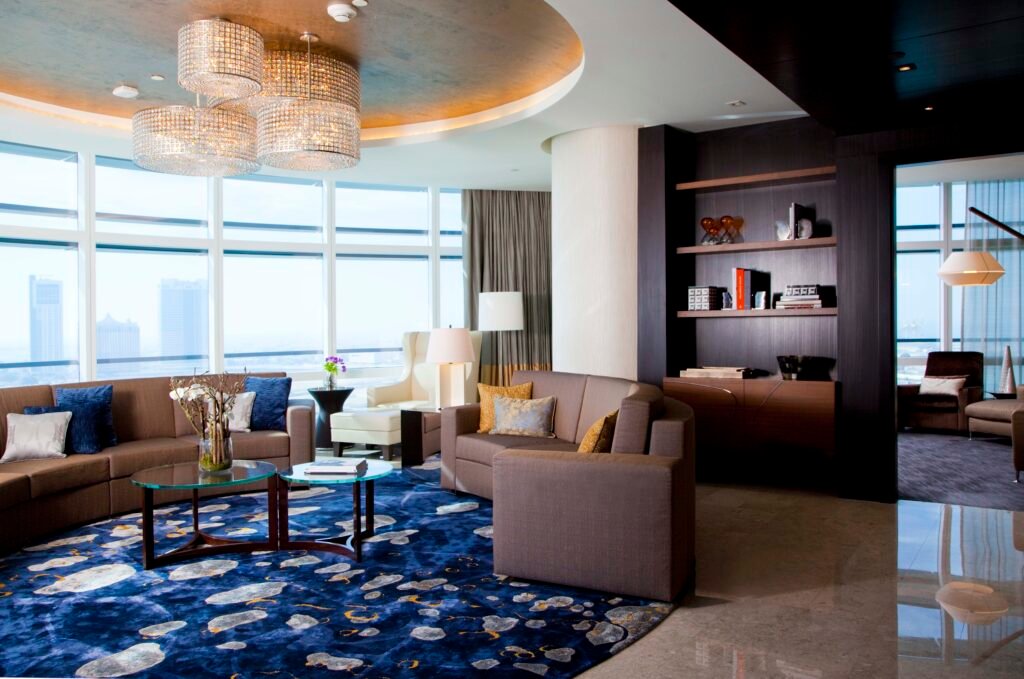 Guests are also invited to further elevate each of the special Eid staycation packages with Rosewood Abu Dhabi's carefully curated 'Signature Experiences', including exploring the mesmerizing 'Art of Mixology' with delicious bite-sized dim sums at hidden speakeasy Dragon's Tooth.
For more information, please visit https://www.rosewoodhotels.com/en/abu-dhabi/offers. For bookings, please contact Rosewood Abu Dhabi at abudhabi@rosewoodhotels.com or call +971 (0)2 813 5550.
Fun Events, Gift Ideas and Deals
1. OliOli(R) brings back the iconic Museum of the Moon for Eid
Back by popular demand, the Museum of the Moon is returning to OliOli® this Eid! This activation allows families to experience the awe of the moon in a mesmerizing display.
Museum of the Moon welcomes all children and adults alike and you'll be able to get up close with this incredibly accurate 5-meter replica of the moon created by world-renowned artist Luke Jerram. The travelling exhibit that has already been presented in over 30 countries including England, Latvia, India, Belgium, and Australia, is only returning to OliOli® between April 29 and May 8, 2022.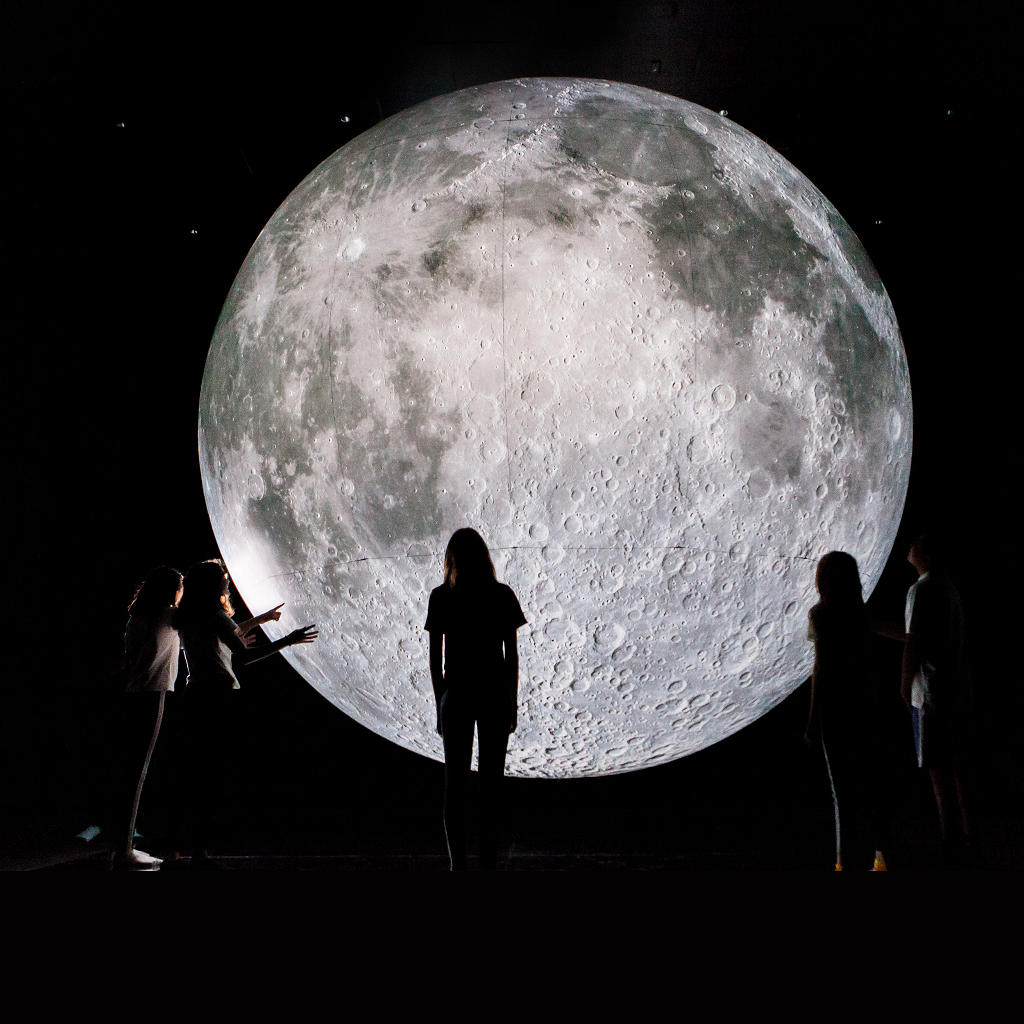 In addition to bringing back the Museum of the Moon, OliOli® is also introducing limited-edition and limited-time Family Passes, starting from AED 229 for 2 Children + 2 Adults so you can celebrate Eid with all your loved ones around this awesome exhibit. For more information visit olioli.ae or call +971 4 702 7300.
2. Lawful London handbags to complete your Eid look
This Eid, whether you're looking to gift the special woman in your life, or are just treating yourself to a beautiful timeless piece, Lawful London has a selection of contemporary handbags that are perfect for any occasion.
Lawful London's understated Classic Collection offers a variety of practical, stylish handbags that are designed to take you from work to weekend. Lawful London handbags have minimalist aesthetic and thoughtfully considered interiors ensuring that no matter how busy you are, the contents of your bag will always be neatly organised and protected.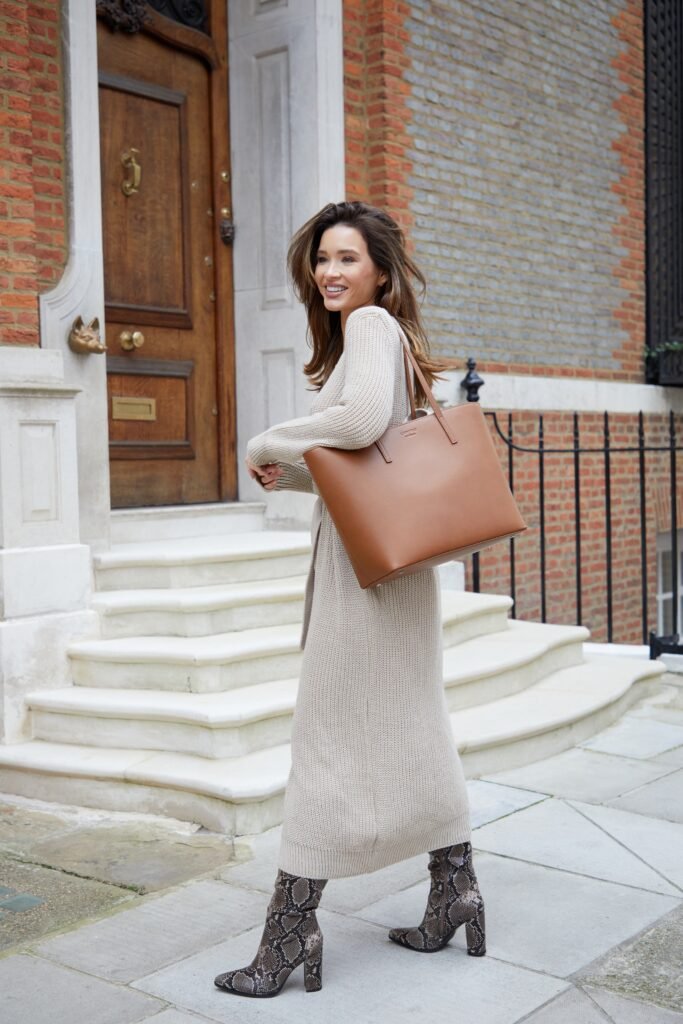 The Aspen, is a classic tote that brings both femininity and practicality to the forefront. The Sienna, is a must-have classic handbag that is perfect for women on the run. Lawful London combines classic fashion with essential functionilty to create a socially responsible, accessible handbag line that both empowers and supports women on whatever journey they're on. To shop the Classic Collection, please visit: https://lawfullondon.ae/
3. Surprise Loved Ones This Eid With Made By Two's Limited-Edition Collection
Following a blessed month of reflection and gratitude, Homegrown Emirati chocolate brand, Made by Two, founded by Mouza Al Abbar, shares its limited-edition Eid Al Fitr collection, made-for-memories.
The five new limited-edition flavors include: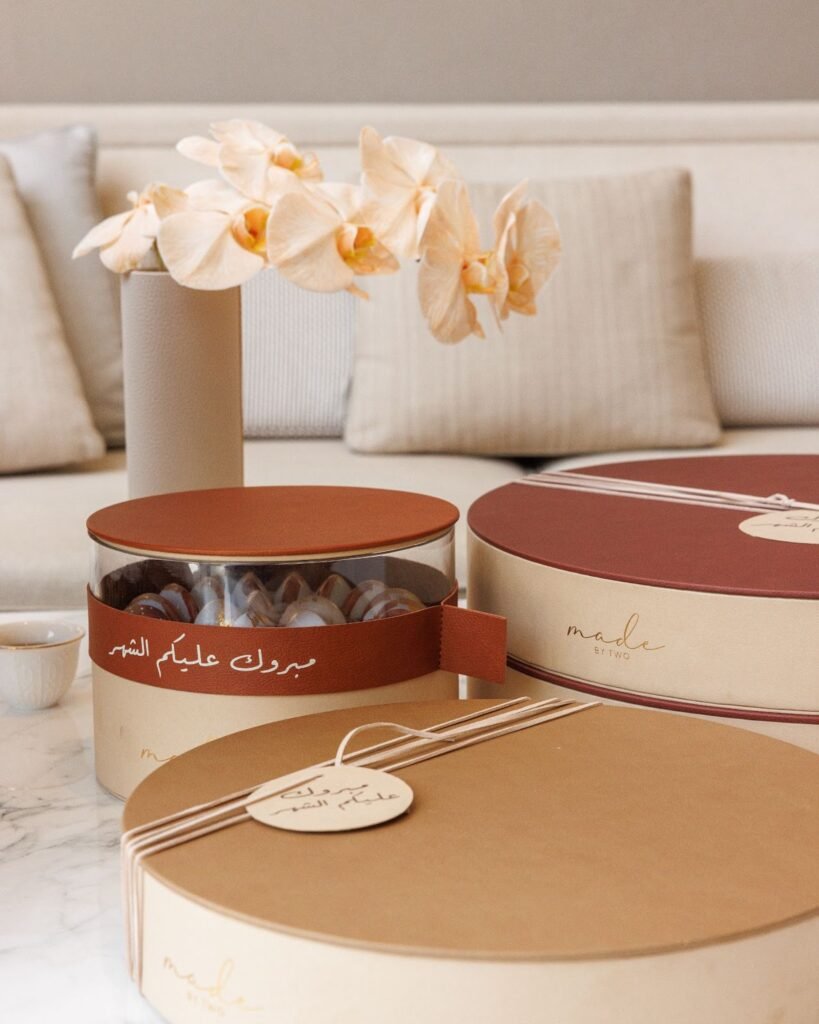 Saffron Dunes: Inspired by the iconic sand dunes, and infused with traditional flavors of fig jam, saffron and milk chocolate ganache, this rich flavor is the perfect addition to any gathering.
Snickers Shades: These snickers inspired bars elevate the crowd favorite, with homemade salted caramel, roasted peanuts, and hazelnut cream.
GOLD S'MORES: A modern twist on a campfire classic, featuring homemade vanilla marshmallow, and crunchy pretzels
Mango Dreams: A passion fruit and mango ganache infused chocolate that puts an end to the age-old debate of whether to dig in to the massive bowl of fruit on the desert table, or the maamoul and kanafeh, by satisfying your sweet-tooth while offering a refreshing burst of fruit flavor.
Pistachio Wind: A regional favorite, the pistachio infused milk chocolate is layered with roasted pistachio to serve as the perfect accompaniment to a cup of gahwa.
The desertscape inspired arrangements are available until the end of Eid, and come in three gift boxes: small 990 AED, medium 1150 AED, and large 1450 AED. Arrangements can be customized with a selection of blooms, and leather straps to create the perfect gift with a personal touch.
4. BRICKTACULAR PLAYCATION THIS EID AT LEGOLAND® DUBAI RESORT
UAE family residents and visitors are invited to boost their fun with the ultimate LEGOLAND® Playcation, combining LEGOLAND® Dubai theme park, LEGOLAND® Water Park and LEGOLAND® Hotel to celebrate the best Eid ever. Ramesh Ganeson, General Manager, LEGOLAND® Dubai Resort, commented: "With the opening of LEGOLAND Hotel earlier this year, marking the first of its kind in the Middle East, we are excited to celebrate our first Eid Al Fitr as LEGOLAND Dubai Resort, where we offer families the chance to triple their kids' excitement with the exclusive '3-in-1 PLAYCATION'. He added: "From 2nd to 8th of May 2022, families can enjoy our awesome 3-in-1 adventure with Theme Park rides, Water Park splashes and hotel adventures."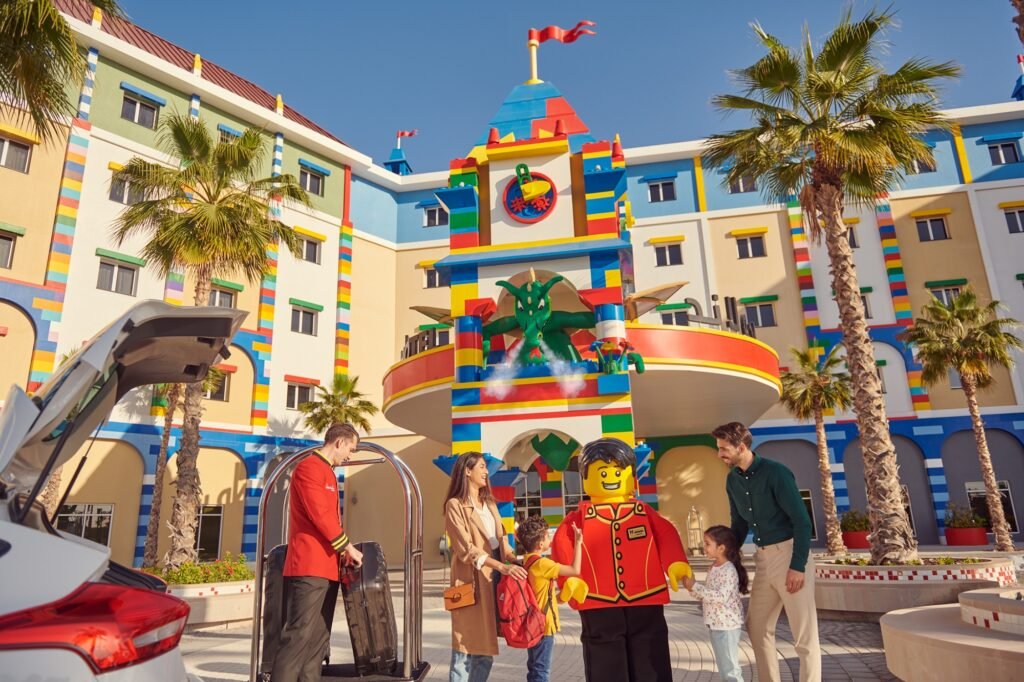 When choosing the '3-in-1 PLAYCATION', families will enjoy an awesome LEGOLAND Hotel stay and will continue their LEGO adventure through access to LEGOLAND Dubai theme park with its 40 rides and attractions as well as the LEGOLAND Water Park with more than 20 water slides and attractions – perfect to cool down this Eid.
5. Honest Badger Offers a Clean and Plant-Based Dessert Tray for Eid Al Fitr
Home-grown wellness F&B brand is offering a curated deliciously indulgent and low calorie dessert tray for the upcoming Eid Al Fitr holiday. Containing 15 popular and delicious desserts, all of which are dairy, sugar, and gluten-free, the tray is a perfect gift with its mix of indulgence and balance.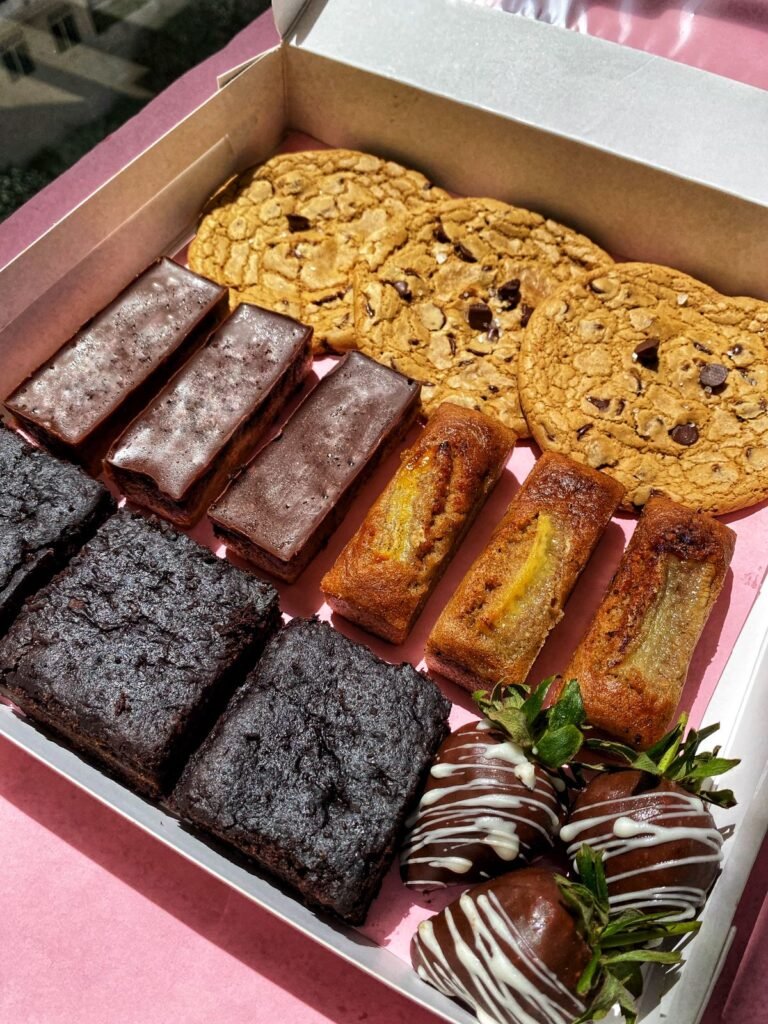 With a combination of three sweet but salty cookies, three salted caramel cookie dough slices, three mini banana bread loaves, and three sweet potato brownies, there is something to satisfy even the strictest vegan's sweet tooth. Three chocolate-covered strawberries to add in a touch of fresh fruit complete the box components. Priced at AED 145, Honest Badger's Eid Dessert Tray can be ordered directly https://honestbadgerfoods.com up until 8th May with a next-day delivery option available.
6. A BLOCKBUSTER EID AL-FITR CELEBRATION AWAITS AT MOTIONGATE™ DUBAI
The largest Hollywood-inspired theme park in the Middle East, MOTIONGATE™ Dubai, will be decked out with Eid decorations, and is set to launch a special show titled 'Jukebox Evolution' at the Hollywood Theatre on 2nd May.
Visitors will be able to enjoy high-energy dance performances featuring popular tunes from the 1950s leading up to the latest chartbusters of today. Guests can choose to take this trip down memory lane at the Hollywood Theatre with two shows running daily until the end of the Eid break. Guests can make their Eid holiday memorable by snapping loads of pictures with their favourite movie characters, and also take home merchandise and collectibles from any of the stores across the park.
MOTIONGATE™ Dubai is open from 12pm to 9pm during the Eid Al-Fitr holidays. Entry ticket is priced at AED 330 per person, however kids under three go free! For more information or bookings, please call 800-AMAZING (2629464) or visit www.motiongatedubai.com.
7. Celebrate the momentous occasion of Eid at Hotel Indigo Dubai Downtown
To celebrate the occasion of Eid al-Fitr, Hotel Indigo Dubai Downtown is partnering with Galeries Lafayette, the ultimate shopping destination located in The Dubai Mall, for a one of a kind offering to guests. From the 1st of May to the 30th of June guests booking suites will get a 50$ gift voucher to spend at the biggest, multi-brand, upscale department store in Dubai. To take the celebrations to the next level, the boutique design-led hotel will also give guests a unique complimentary personal shopping and makeup experience, courtesy of Galeries Lafayette.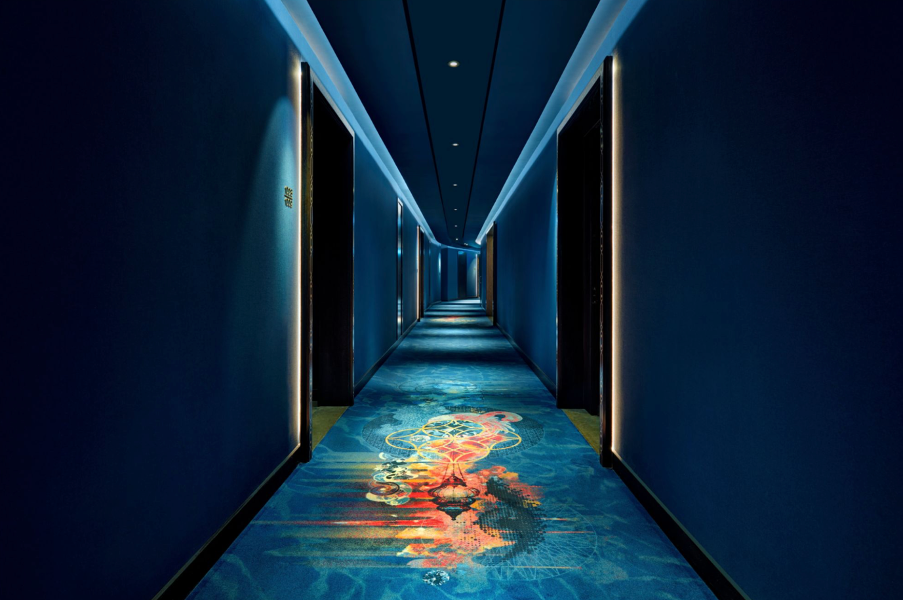 Perfect for an Eid Staycation, the dining options at Hotel Indigo Dubai Downtown are inspired by the city, combining old traditions with new flavours. Discover fresh twists on local favourites inspired by Mediterranean cuisine at Open Sesame. The venue focuses on showcasing locally sourced produce and traditional cooking techniques whilst keeping things unique with the addition of unexpected new twists to dishes. For guests looking for a relaxed evening, Orange Feels Bar & Shisha Lounge offers a fun ambience with Aperol Inspired cocktails, snacks, and an explosion of flavours. Get a taste of local pastimes and relax at the pool-deck shisha lounge. Orange Feels is the perfect place to chill with a cocktail and get that golden hour shot.