Joe's Backyard, the neighborhood barbecue spot at Holiday Inn Dubai Festival City, has the week sorted with dining offers for residents and visitors to enjoy. Joe's Backyard is the perfect venue for an afternoon till late evening get-together. Whether catching up with friends, a ladies' night out, or having a weekend brunch with the family, guests can look forward to an incredible backyard dining experience.
Located on the 19th floor of the hotel, offering spectacular views of the Dubai Creek and the city's glittering skyline, Joe's Backyard offers the most delicious flame-grilled dishes and crafted beverages. Dine al fresco while taking in the views and feeling the fabulous winter weather, or inside with its cheerful and informal atmosphere.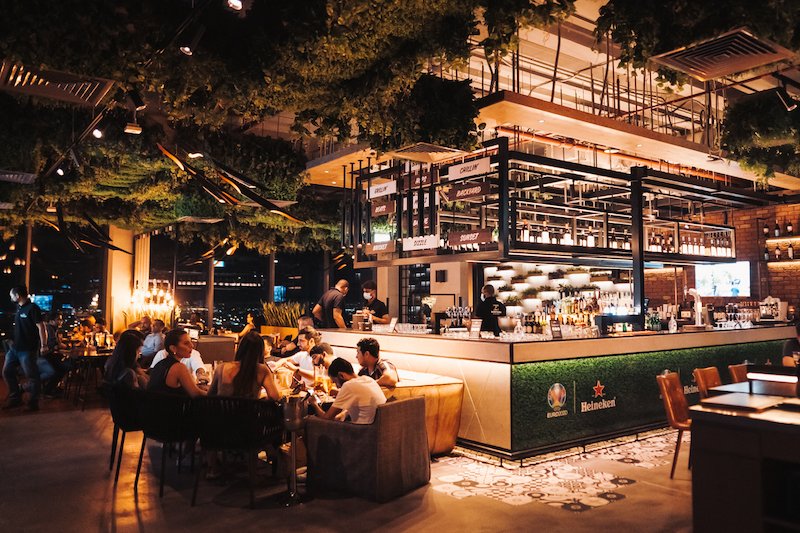 What: Blooze Mondays
When: Every Monday, from 3:00 pm to 2:00 am
Offer: Enjoy selected house beverages at reduced prices. With an indoor and outdoor seating area, find your perfect spot to watch the sunset or the impressive views of Dubai Creek.
What: The Girls' Club
When Every Tuesday, fr0m 8:00 pm to 12midnight
Offer: Tuesdays are for the ladies (and the gentlemen too). Ladies get a three-course set menu with five selected beverages, including bubbly, for AED149. Add on of AED59 (for ladies only) for shisha.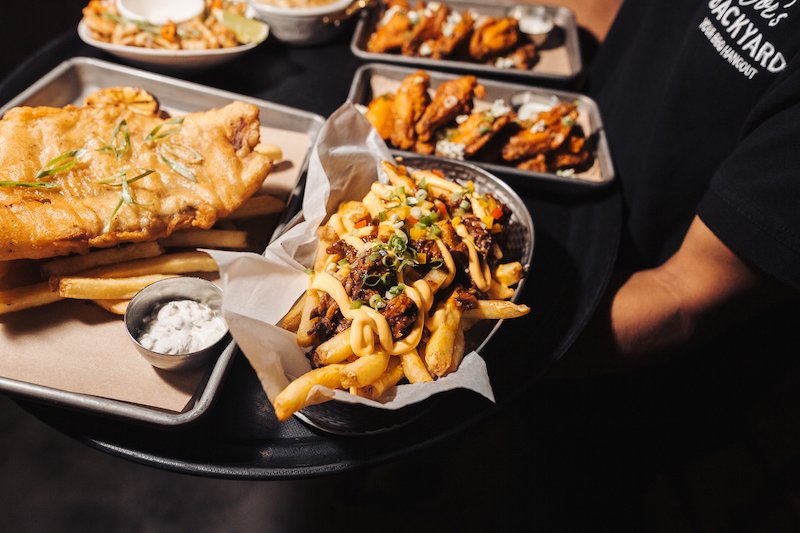 What: Friday Hubble Bubble
When: Every Friday, from 8:00pm to 11:00pm
Prices: AED 199 per person including three courses set menu plus three selected beverages and shisha
AED 299 per person including three courses set menu plus unlimited selected beverages and shisha
Offer: Indulge in delicious barbecue selection paired with refreshing drinks.
What: Saturday Brunch
Time: 1:30pm to 4:30pm | 8:00pm to 11:00pm
Prices: AED 295 per person, including unlimited selected food and unlimited selected house beverages 
AED 395 per person including unlimited selected food and unlimited selected premium beverages 
Offer: Kick off the weekend with Joe's Saturday Brunch featuring savory barbecue dishes paired with refreshing beverages.
What: Sunday Roast
Time: 2:00pm to 5:00pm
Prices: AED 195 per person, including roast and soft drinks
AED 295 per person including roast and selected house beverages
Offer: Sunday is the most traditional day to eat roast, and Joe's Backyard is all set to serve the best meal of the week. Great for family gatherings, the Sunday Roast at Joe's comes with a view of Dubai Creek and the city's skyline, including Burj Khalifa.
Joe's Backyard is open from Monday to Thursday from 3:00 pm until 2:00 am: Friday, Saturday, and Sunday, from 1:00 pm until 3:00 am. For reservations, email reservations@joebackyard.com or call 055 709 4509.