A new school year is about to start and that means back to schedules and packing lunches everyday. There is no doubt it is as stressful for parents as it might be for the kids! – but it also means a classroom full of new mums looking forward to getting to know each other. It's so important to get to know the other parents in your child's classroom, and to mix and mingle over the perfect BRW Society tea. Give yourself a chance to create new connections over a cup of tea with the most delightful combinations and flavours (we know the children's ECA, and party schedule will leave you in need of a breather!)
Back to School meetups with BRW Society will inspire you to create bonds with yourself and with others. BRW Society has many unique blends, the ideal way to start the new school term with a colourful mix of tea. There is something for all tastes in the below brews:
Organic Sencha Green Tea:  29 AED
This feel-good Organic tea is great for everyday wellbeing and is full of goodness, made with 100% whole leaf Organic Sencha in the most high-quality green tea bags that will make an uplifting cup of tea. It has a delicate, light grassy taste without any bitterness using whole-leaf tea, unbroken leaves – you can taste the difference every time.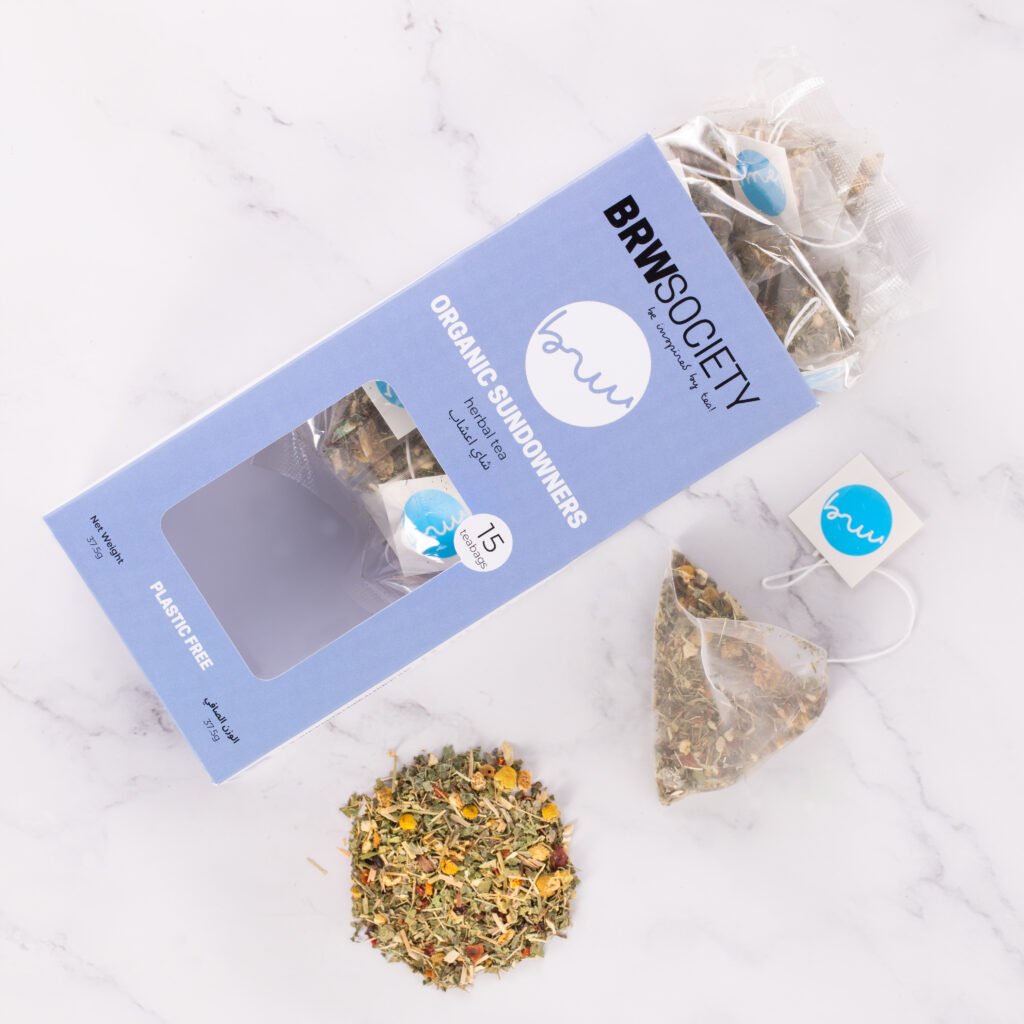 Organic Sundowners: 29 AED
An herbal tea that has a citrusy, mild chamomile taste and supports healthy sleep. It provides an extra dose of calm, a tea to help  you relax and unwind. It has soothing and calming properties plus is naturally caffeine-free to help you make the most of every day. It is made using only the best whole ingredients sourced from Europe.
Candyfloss Green Tea: 29 AED
The tea for the fashionista mums, which is fun and bursting with flavour of sweet raspberry and sour rhubarb. This green tea is fruity and sweet giving off summer festival vibes while tantalising your taste buds. This tea can be taken hot or cold.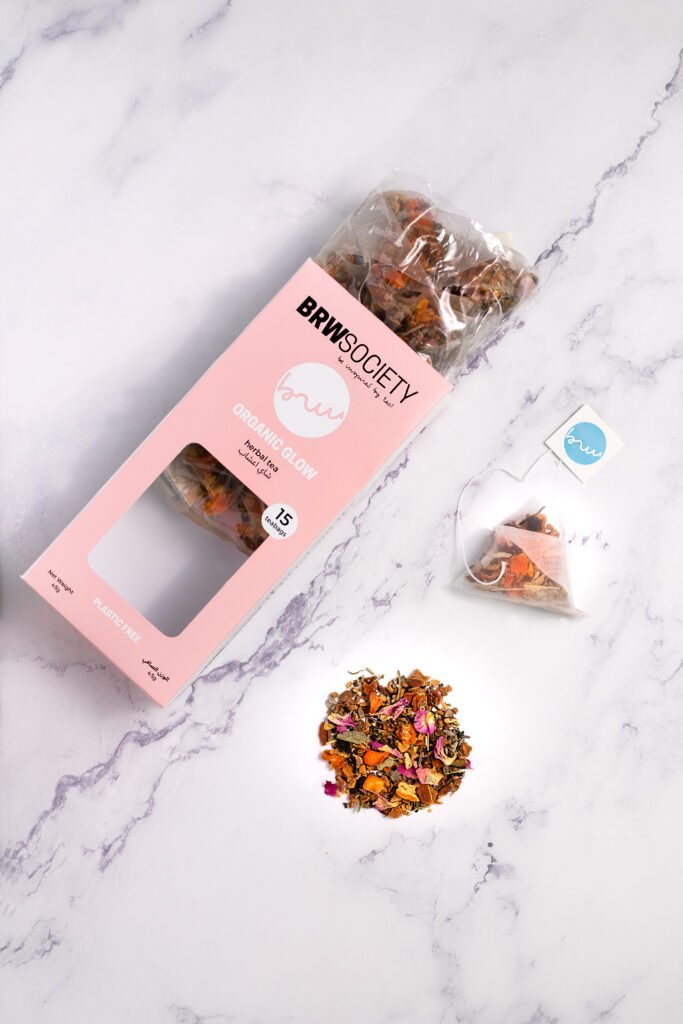 Organic Glow Herbal Tea: 29 AED
An organic herbal infusion that has less than 1 calorie per cup, and it tastes delicious with its fruity yet spicy undertones. It is fully loaded with antioxidants, making it the best skin tea or complexion tea for the mums. Keeping the skin hydrated and glowing throughout the day. The all natural, caffeine free tea can be enjoyed hot or cold, the ideal tea to keep the skin pump and glowing.
For more information or to order your BRW Society tea you can visit: https://www.brwsociety.com – they have the biggest collection of tea. You can also purchase them at: Kibsons, Spinneys & Waitrose, Namshi, Dubai Festival City Mall, Geant, Grandiose, Plus Amazon and Mumzworld.