The beloved restaurant specializing in pure vegetarian Marwari cuisine in JLT, and Oud Metha – Sagar Ratna – inaugurated its third outlet in Techno Hub, Dubai Silicon Oasis on 9th September 2022 at noon in the presence of Cricketer Ravi Bishnoi!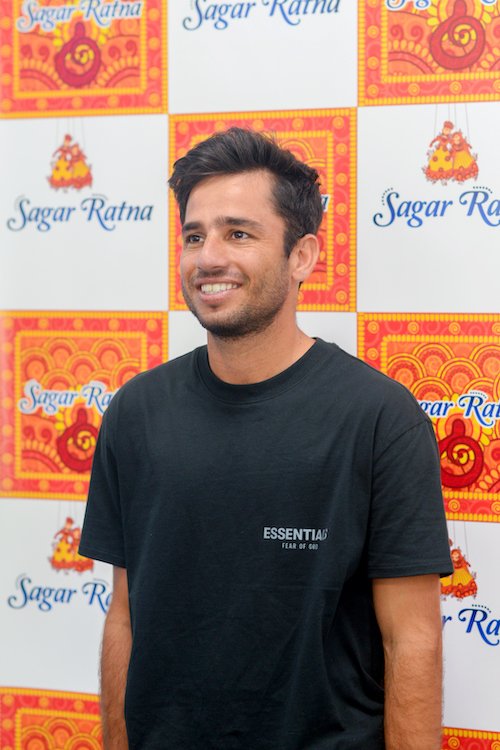 Apart from making a mark on the field for being one of the best leg-spinners, Indian National Cricket Team Player Ravi Bishnoi is also a Rajasthani native, and who better to inaugurate a Rajasthani restaurant than someone born in Rajasthan itself?
Guests dropped by to experience the eclectic interiors, try the delicious food, and have an awe-inspiring interaction with Cricketer Bishnoi and the personalities behind Sagar Ratna. Bishnoi talked about his love for his hometown and how the food of Sagar Ratna places him right at home while being miles apart in Dubai. The inauguration became extra special with Bishnoi's Rajasthani roots when he revealed that he and other members of the Indian Cricket team frequently order vegetarian Marwari cuisine from Sagar Ratna whenever they are playing in Dubai.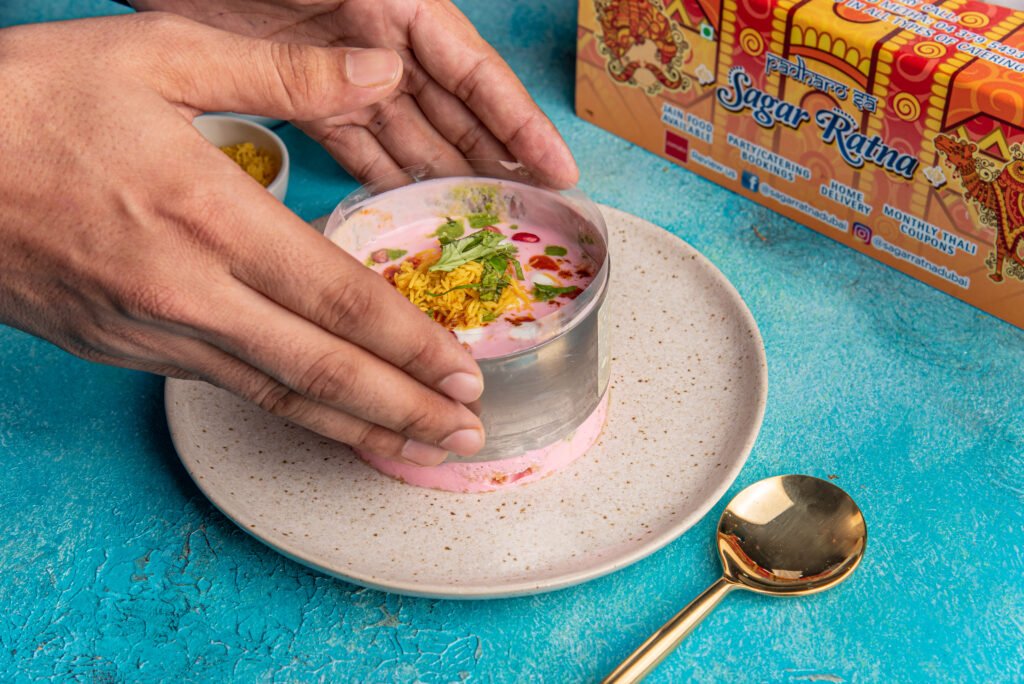 Sagar Ratna has two outlets – one in JLT and the other in Oud Metha. And now, the third outlet to their name, Sagar Ratna founders and owners expressed how excited they are to be able to cater for their patrons with its expanded reach. They are thrilled with the visibility of their brand and that they are very well placed in the Vegetarian Market segment.
With authentic Marwari and North Indian veg and vegan dishes on its exquisitely extensive ala carte menu, Sagar Ratna's secret spice mix will get the temperature rising.
Some authentic Rajasthani Marwari dishes on the menu include Ker Sangari, Ghevar, Panchkutta, Jodhpuri Kabuli, Gatta Curry, and Haldi ki Sabzi. The synergy between the traditional spices and flavour enhances the fragrance of these unforgettable dishes. Besides authentic Marwari dishes, Sagar Ratna also offers some of the most tantalizing vegetarian Indian dishes. Some of the 'must-try' dishes are the aromatic plates of Bhindi Masala, Soya Chaap, Hyderabadi Biryani, Amritsari Chole, and Rajma Chawal.
Come along and immerse in a world of flavours that will take you on a culinary journey throughout Rajasthan only at Sagar Ratna; now present in Silicon Oasis. Follow them on Instagram for further updates: @sagarratnadubai