As the festive season approaches, Majid Al Futtaim Lifestyle presents a gift guide that transcends ordinary gifting, bringing together a collection of thoughtful and luxurious products. From exclusive Lululemon winter accessories to LEGO favorites, skincare by Shiseido to trendy must-haves from THAT, CB2, and Crate and Barrel, this guide ensures a stress-free and joyous shopping experience.
The holiday season is upon us, and Majid Al Futtaim Lifestyle has curated the ultimate gift guide to elevate your festive celebrations. From fashion to home decor, and everything in between, this guide promises something for everyone.
Lululemon:

Everywhere Belt Bag Large – AED 170.00: Effortlessly carry essentials with this versatile belt bag, designed for convenience on the go.
Back to Life Sport Bottle 32oz – AED 235: Stay hydrated with this insulated water bottle, perfect for holiday travels.
Take Form Yoga Mat 5MM – AED 570: Achieve balance and stability with this FSC-certified rubber yoga mat.

Shiseido:

Shiseido Essentials Set – AED 347: Travel-sized essentials for a luxurious skincare routine during holiday travels.
Shiseido Men Total Revitalizer Light Fluid Pouch Set – AED 521: The ultimate gift for him, a comprehensive kit for luxury skincare on the go.

LEGO:

LEGO® Alpine Lodge | AED 499: Cozy up with this 3-level model lodge, perfect for family and friends' holiday activities.
LEGO® Santa's Gingerbread House | AED 139: Embrace the holiday spirit with this festive Gingerbread House set.
LEGO® City Advent Calendar 2023 | AED 129: Countdown to the holidays with this limited edition advent calendar.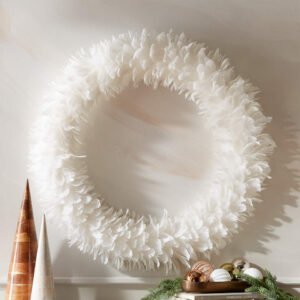 CB2:

Acrylic Chess Set – AED 790: Elevate game nights with this sleek and modern acrylic chess set.
Feather White Wreath – AED 540: Modernize your holiday decor with this chic feather white wreath.
Mila Oyster Bottle Opener – AED 165: A stylish gift for holiday gatherings, designed with unlacquered solid brass.
Travertine Sled – AED 540: Add a touch of tradition to your holiday setup with this classic sled decor.
Crate and Barrel:

Joan Anderson Holiday Cookie Jar – AED 149: Make Santa happy with this elegant stoneware cookie jar, perfect for Christmas treats.
SMEG Bean to Cup Espresso Automatic Coffee Machine – AED 3,699: Gift the coffee lover in your life with this sleek and elegant coffee machine.
OONI Karu 16″ Wood Multi-Fuel Pizza Oven – AED 3,420: Impress guests at your winter gatherings with this sophisticated wood pizza oven.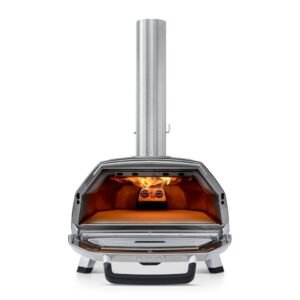 THAT Concept Store:

Baobab Collection Candle – AED 810: Get cozy with a scented candle that adds sophistication to any home.
Pineider 1774 Ballpoint Pen – AED 730: A unique ballpoint pen crafted from Ultra resin, perfect for gifting.
GINORI Oriente Italy Azalea Ming Vase – AED 2,860: Decorate your home with this vibrant Ming Vase, combining Far Eastern vibrancy with Italian craftsmanship.
ASSOULINE Formula1 Coffee Table Book – AED 4,650: The iconic Formula1 edition of the ASSOULINE coffee table book makes for a stylish and exclusive gift.
Majid Al Futtaim Lifestyle's Ultimate Gift Guide promises to make this holiday season memorable and stress-free. Whether you're shopping for loved ones or treating yourself, these carefully curated selections ensure a festive celebration filled with joy and luxury.
Visit the Website for more details.